Allina Health offers free skin cancer screenings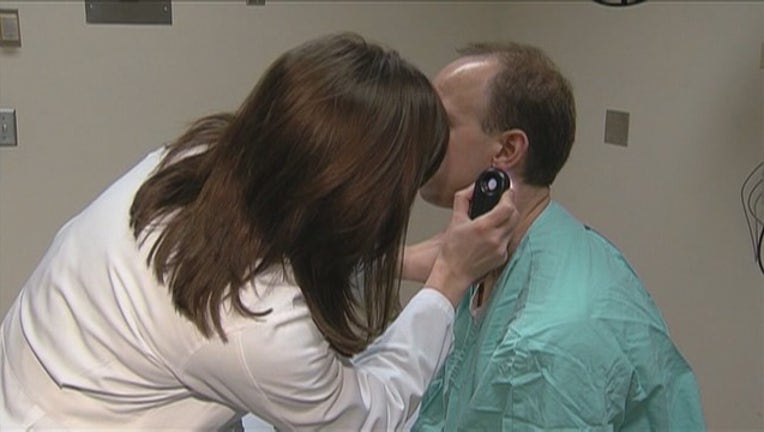 (KMSP) - Skin cancer affects one in five Americans. 
Allina Health will be offering free walk-in skin cancer screenings to at their St. Paul, Bloomington and Fridley locations. 
"Skin cancer can be prevented and, if detected early, has a 95 percent cure rate," dermatologist Elizabeth Farhat, M.D., of Allina Health said in a press release. 
Even melanoma, the deadliest form of skin cancer, is highly treatable when detected early. 
"Melanoma Monday serves as a way to encourage everyone to practice safe-sun behaviors and conduct regular skin self-examinations," said Farhat. 
Sun exposure is the biggest and most preventable risk for melanoma. The American Academy of Dermatology recommends the following sun protection guidelines: 
Avoid outdoor activities between 10 a.m. and 4 p.m. when the sun's rays are the strongest. 

Seek shade whenever possible. 

Wear a broad-spectrum sunscreen with a Sun Protection Factor (SPF) of 15 or higher and re-apply every two hours.

Wear sun-protective clothing and accessories, such as wide-brimmed hats and sunglasses.

Follow the "Shadow Rule"—if your shadow is shorter than you are, the sun's damaging rays are at their strongest and you are likely to sunburn. 
 For more information about when and where you can receive a free screening, click here.