Alabama Shakes headline first ever concert at Hall's Island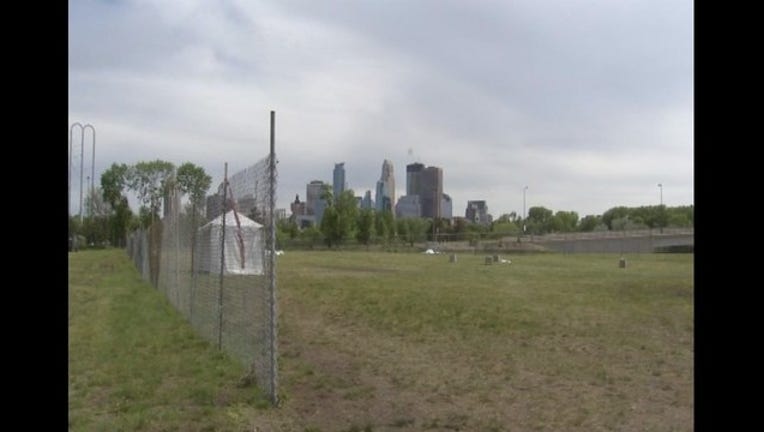 article
On Saturday night, the soulful rock band, Alabama Shakes, along with Father John Misty, played the first concerts at Minneapolis' newest outdoor venue: Hall's Island.
Located along the Mississippi River in Northeast Minneapolis, Hall's island (more on the geographical features later), saw a lot of positive reviews for its inaugural show.
In addition to the stage holding the bands, the Minneapolis skyline was its own stage of sorts, showcasing the city lights.
"It was really cool. They had a nice backdrop with the skyline behind the stage," said Matt Perkins, who attended the concert.
Nate Kranz, general manager at First Avenue, was one of the organizers for the event. He said that outside of a few minor tweaks, like a need for more bike racks, everything went well.
"Everyone wanted to see how it went once. And we would reconvene afterwards. But my feeling was that it was a big success," Kranz told Fox 9.
Prior to its new life as a concert venue, Hall's Island was once an industrial site. It was Minneapolis City Council member Jacob Frey who helped spearhead the transformation. He is hoping the Alabama Shakes concert will help attract more musicians to the venue.
"The question is: are we going to do this again? I hope most definitely," Frey said.
Joining Frey in hoping the music continues are the owners of businesses in the area.
Elsie's, a bar nearby, saw its business triple before the concert. The story was the same with the N.E. Yacht Club Bar.
Now back to the actual geographical make-up of Hall's Island. A Fox 9 "investigation," comprised of walking the perimeter of the venue, determined that Hall's Island isn't surrounded by water on all sides – a necessary condition for being an island. However, Frey pointed out that there used to be a Hall's Island before it was connected to the mainland at that site in 1966.
"I didn't even have to get in a canoe," joked Todd Smith, a concert goer.
"I live in St. Paul, and we've got Harriet Island. So I'm used to islands that aren't really islands," said Joseph Alton, another concert goer.
First Avenue hopes to put on another concert at Hall's Island next summer.
Councilman Frey is looking into increasing the venue's capacity from 8,000 to 13,000.