ACLU demanding reforms to MPD after Justine Damond shooting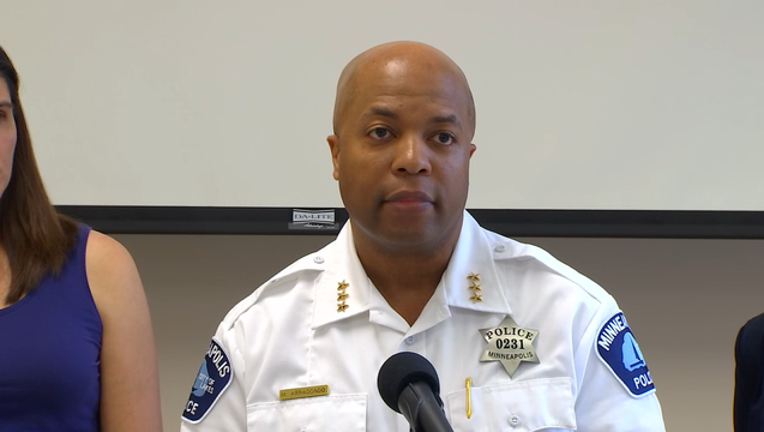 article
MINNEAPOLIS (KMSP) - The American Civil Liberties Union of Minnesota is calling for reforms in the Minneapolis Police Department in the wake of the fatal shooting of Justine Damond by Officer Mohammed Noor last week.
The ACLU issued a statement Monday in response to the appointment of Medaria Arradondo as the new Chief of Police, replacing Chief Janée Harteau. The nonprofit organization said Arradondo is taking over at a "critical time."
"The [Minneapolis Police] Department has long struggled with overuse of force, exemplified by the recent shootings of Justine Damond and Jamar Clark and racial disparities in stops, arrests and other police work that have caused tensions between communities of color and the police," the statement read.
The ACLU listed several actions they believe Arradondo and the department should take immediately to "build a department that is just, responsive and truly values the lives it is sworn to serve and protect."
Increase oversight and accountability for officers who violate the department's use of force policies. Support reforms to ensure the Police Conduct Oversight Commission has the authority to discipline and fire officers as needed.
Retrain the entire department on use of force.
Increase training on de-escalation.
Implement a new body camera policy that mandates activation at the beginning of every interaction with members of the public.
Include clear, significant discipline for officers who violate the body camera policy.
Stop prioritizing low-level arrests.
Increase the department's accountability by releasing all data on stops and arrests to the public.
Fully implement the recommendations found in the Police Executive Research Forum's 30 guiding principles on the use of force and the final report of President Obama's task force on 21st century policing.
Last week, the ACLU also said the lack of body camera video of the fatal officer-involved shooting is not acceptable and called for a thorough, fair and transparent investigation of the shooting.