45 Twin Cities businesses to donate Friday sales to Somalia famine relief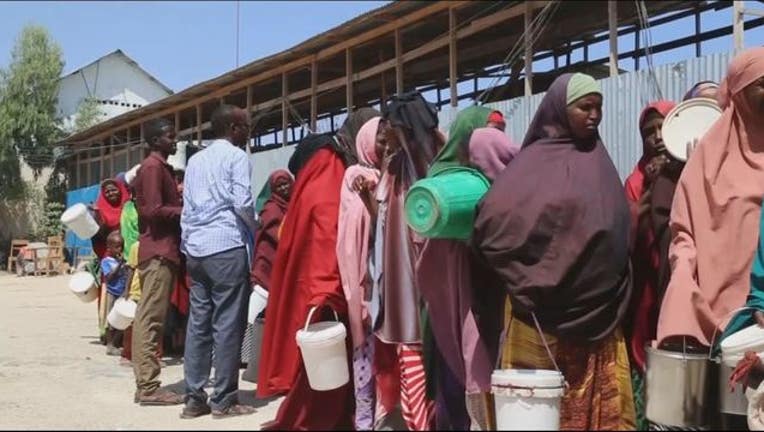 article
MINNEAPOLIS (KMSP) - A group of Twin Cities businesses are teaming up to raise money to support drought and famine relief efforts.
On Friday, 45 restaurants, cafés and grocery stores from all over the metro will donate a portion of their sales to agencies and NGOs that are working in Somalia.
Most of the businesses are donating 50 percent of their sales to the relief effort. The goal is to raise $150,000.
Participating restaurants include the popular Afro Deli, The Holy Land, and Safari Express. A full list of the participating businesses can be found here.
After several years of drought, Somalia is on the brink of a devastating famine. United Nations officials are calling the situation in Eastern Africa the "largest humanitarian crisis since the creation of the U.N."
According to the U.N., more than half the population of Somalia – 6.2 million people – is in need of aid, including one million children.
The donations will go toward the American Relief Agency for the Horn of Africa, American Somali Relief Agency, Amoud Foundation, Arlaadi Aid, Humanitarian African Relief Organization, Read Horn of Africa USA, Somali-American Relief Organization and the Somalia Rebuild Organization.