4 Minneapolis officers accused of killing George Floyd to make court appearances Monday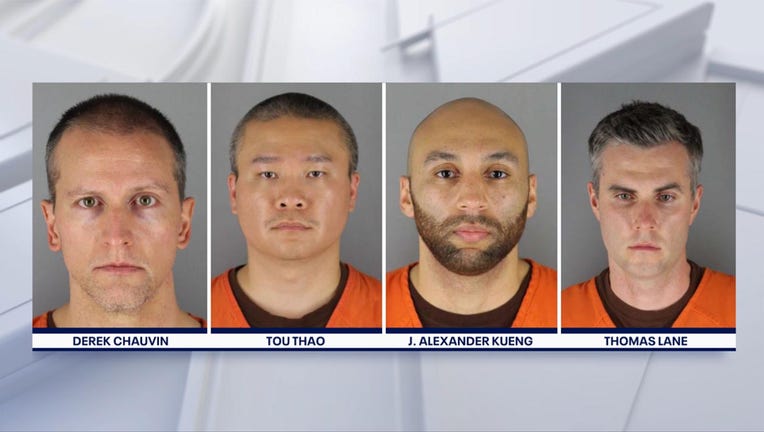 article
MINNEAPOLIS (FOX 9) - The former Minneapolis Police Officers accused of killing George Floyd will make appearances in a downtown Minneapolis courtroom Monday.
Legal experts think the day will be full of emotion for many and an international media frenzy, too.
The four officers will appear at their omnibus hearings starting at 12:45 p.m. tomorrow.
"They are going to portray it as a murder case just as the Chief of Police did and as the Attorney General has so it's going to be very dramatic in there," said Attorney Steve Meshbesher.
Meshbesher is a high profile criminal defense attorney who is not involved in any of these cases. He is, however, in a federal lawsuit against the Minneapolis Police Department for a separate incident."
Derek Chauvin will be the only one making his appearance remotely from the Minnesota Correctional Facility-Oak Park Heights, where he's being held on $1 million bail.
The other three men will be present in the courtroom. The officers could be asked to enter formal pleas.
"This Chauvin doesn't have much of a chance unless he looks at this completely in a medical/scientific way and that's just maybe, he's on very thin ice, he's got a very tough case," Meshbesher said.
The court proceedings come about a month after 46-year-old Floyd was held down at the neck by Chauvin's knee for more than 7 minutes. Chauvin has been charged with second-degree murder among several other charges. The other three face aiding and abetting charges.
Former officers Thomas Lane and J. Alexander Kueng are both out on bail. Tou Thao is still in the Hennepin County Jail.