23 murders related to domestic violence in Minnesota last year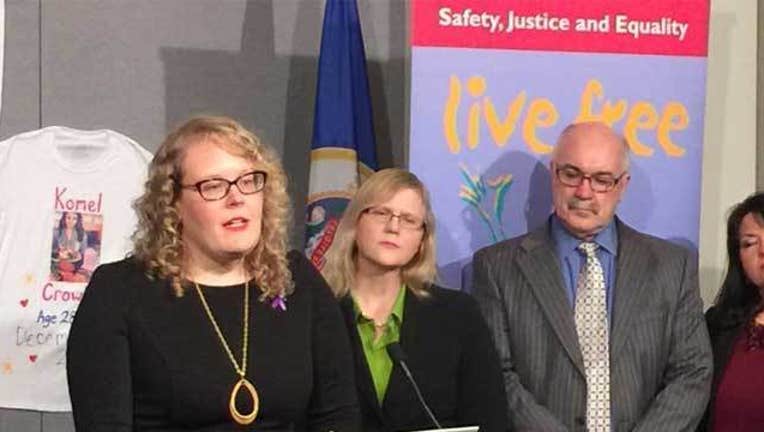 article
There were at least 23 murders in 2014 linked to cases of domestic violence in Minnesota, according to the annual Femicide Report from the Minnesota Coalition for Battered Women. That figure is down from 37 domestic violence murders in 2013.
Breakdown of 2014 cases
"We're not stopping this before it becomes a murder, and we have to do better," said Washington County Attorney Pete Orput, speaking at a Capitol news conference.
The Femicide Report focuses on the need for intervention and collaboration to support current victims of domestic violence. The Minnesota Coalition for Battered Women presents its findings to the Legislature each year, making a plea for increased funding for public safety and domestic violence intervention programs.
"It's time to make women's safety a top priority," said MCBW program manager Becky Smith.