2 cars stolen while warming-up in south Minneapolis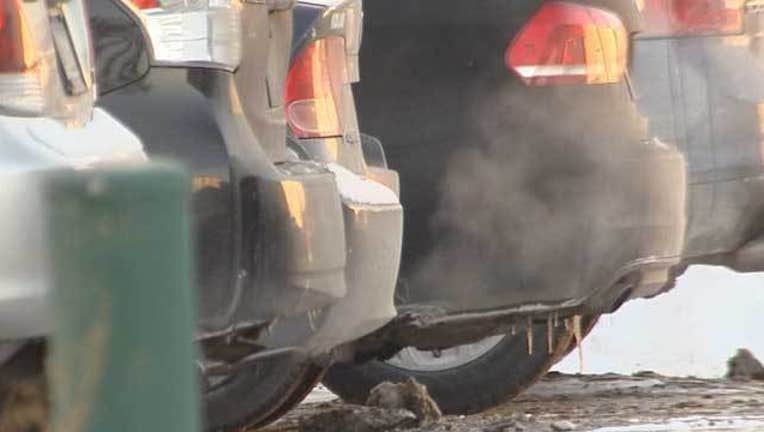 article
Two cars were stolen while warming up in south Minneapolis, prompting police to issue a fresh reminder on Wednesday that idling your car is not only against city ordinance, but it can make you a target of theft.
The law
Minneapolis ordinance restricts idling of cars to no more than 3 minutes in a one-hour period. Warming up a car is a major cause of excessive idling during winter in Minnesota, but the U.S. Department of Energy says modern car engines need only 30 seconds to warm-up.
Exceptions
There are exceptions to the three minute idling restriction for cars and most other gas or diesel powered vehicles.
1. Vehicles may idle when stopped in traffic.
2. Police, fire, ambulance, public safety or other City vehicles may remain running to operate lights, circulate water in tanks or maintain accessories needed during emergency or enforcement activities.
3. Police K9 or Animal Control vehicles may remain running to maintain a safe climate for animals.
4. City vehicles may remain running at job sites during inclement weather if a supervisor grants authorization.
5. Idling is allowed to diagnose repair needs.
6. Idling is allowed if needed to operate defrosters, heaters or air conditioners to prevent a safety or health emergency.
7. Vehicles may idle up to 15 minutes in a one hour period if the outside air temperature is less than zero degrees or higher than 90 degrees.
8. Vehicles may idle if the engine must be running to operate work-related mechanical operations (e.g., operating lifts, processing cargo, etc.).
9. Cabs may idle for up to 15 minutes in a one hour period to maintain comfort of paying passengers.
More info: http://www.ci.minneapolis.mn.us/environment/air/airquality_antiidling_home