Minnesota Weather: Warmer temps and planting season are right around the corner
It's been a wild month of April. While mostly below average, we experienced an almost unheard-of four straight days of 80s. But that did nothing for the mental state of most of us as we experienced a way too early preview to what life would be like in a few weeks. Then we came back to reality, to the weather that has become commonplace in April over the last 25 years or so; chilly, breezy, and unsettled.
Cooler Aprils 
If you look at April average temperatures since 2000, you can see a definite trend; down.  While much of the year has been warming over the last three decades, our spring months of March through May have been cooling. None more than April. Our average temperature is down several degrees just in the last 25 or so years. Now, if you include the last 100 years or so, that trend is erased and still shows some minor warming.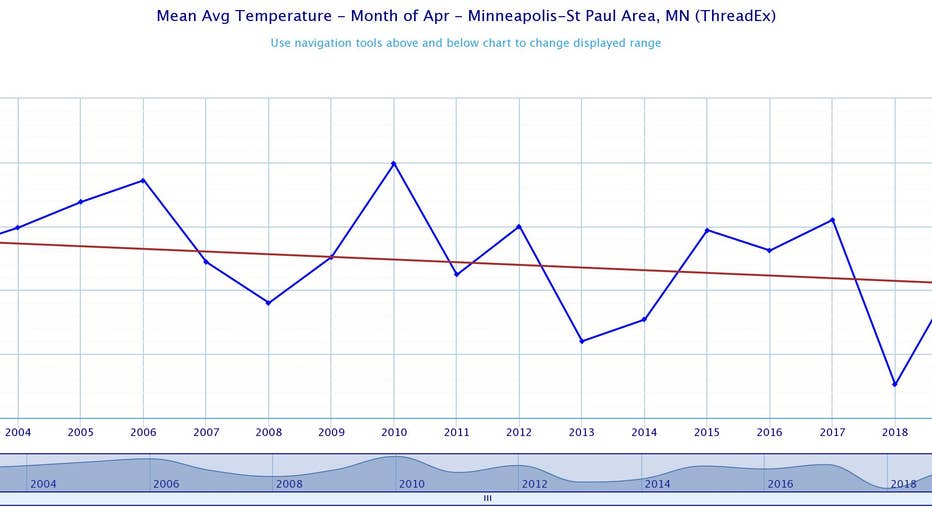 Reason for hope 
Well, a pattern change is coming as we enter May this week that may finally get us out of our "funk" and into warmer conditions. As our current system pushes eastward, our slowly progressing pattern will likely leave a fairly warm bubble of air lingering over the Central US. Now, exactly how long it hangs around is unknown. However, these types of patterns often lead to average or slightly above average for a week or two at a time. That would spell 60s and 70s in the days and weeks ahead.. IF of course, that rings true.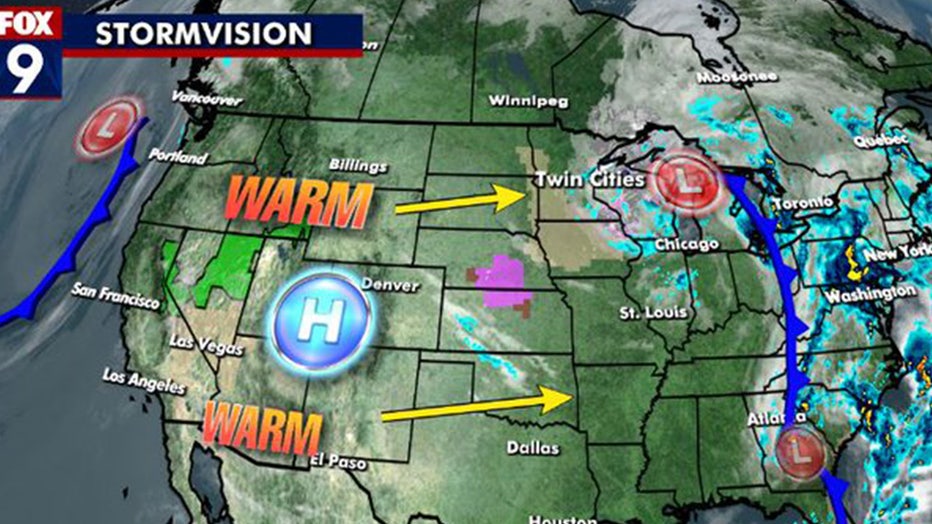 Get ready for planting season 
While I still think it's a tad too early to plant your spring and summer gardens, I don't think we have long to wait. The average last freeze for much of southern Minnesota, including the Twin Cities is right around May 1. Most of the rest of the area experiences the last freeze by mid-month on average, so it is still likely just a touch too early to plant once the temperatures turn much nicer by midweek.  That doesn't mean you can't get things ready for when we can more confidently make that call, hopefully in the next week to 10 days.