Minnesota weather: Heating up for the last week of summer
MINNEAPOLIS (FOX 9) - The warmer temperatures are back for the final week of summer. 
Monday morning starts off feeling fall-like with plenty of sunshine. By the afternoon, clouds drift from our west, bringing filtered sun and a high of 76 degrees.
The patchy clouds stick around overnight as temperatures drop into the upper 50s. There's also a chance of seeing the Northern Lights Monday night into Tuesday due to a potential geomagnetic storm. It's best to get away from the city lights and look north for your best chance of seeing the lights. 
As we move into the week, temperatures continue heating up for the final week of summer, with a high of 80 degrees on Tuesday and 85 degrees on Wednesday. We could see our next chance of rain by the weekend for our first official day of fall. 
Here's a look at your seven-day forecast: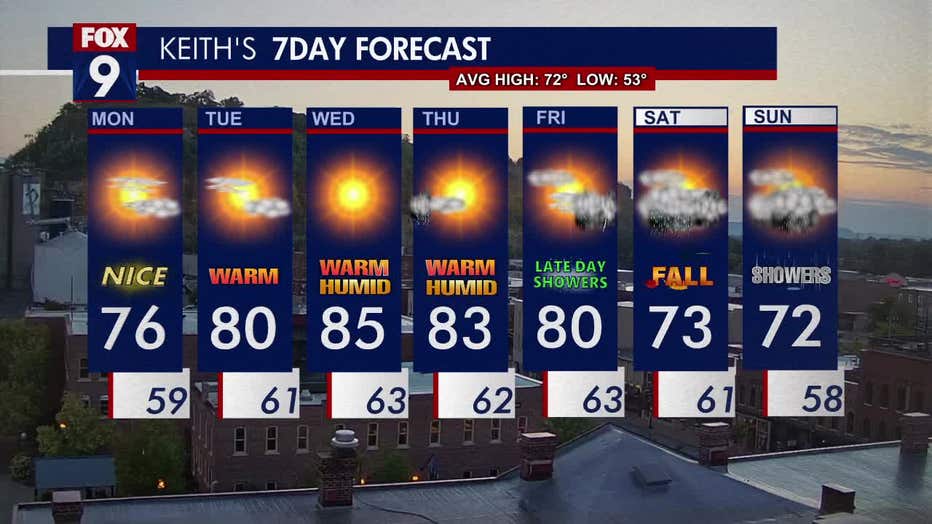 Twin Cities metro seven-day forecast.  (FOX 9)