Minnesota weather: February is the new January
MINNEAPOLIS (FOX 9) - After a VERY mild few weeks, temperatures are about to take a pretty large tumble on Friday. It will come with some light snow, but the cold will be the "main show" and could hang around for a while. But before you start complaining, just know that we have been spoiled. If January were to end today, it would be the seventh-warmest on record and would be just the fourth January since 1872 that we have stayed above zero for the month.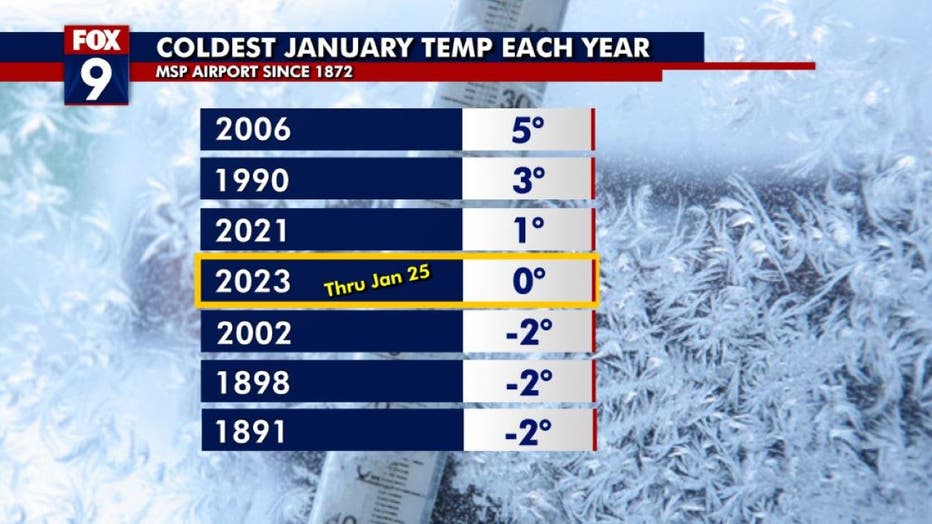 Of course, though, it does not. The cold that starts this weekend will likely drop temperatures well below zero overnight for at least several consecutive nights that will extend into the first part of February. But if you've lived in Minnesota over the last few years, this likely isn't much of a surprise. While our Januarys have been hit or miss year to year when it comes to the arctic chill, the month of February has been brutal.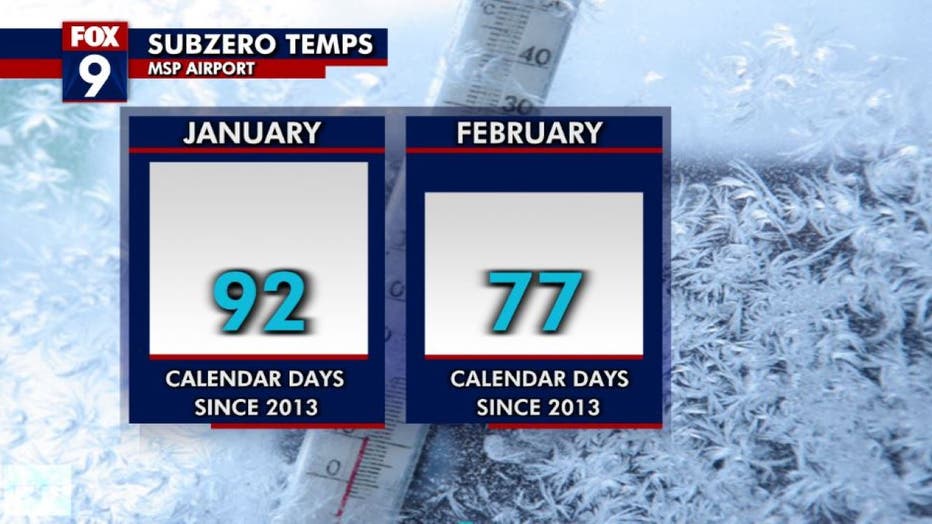 Over the last decade, the month of February has nearly surpassed January as our coldest month. Since 2013, the Twin Cities has officially recorded subzero temperatures on 93 calendar days. For those doing some math, that's roughly 30% of our January days getting below zero. But February has been just about as cold. In that same timeframe, February has recorded 77 calendar days below zero. In several of those years, February surpassed January for the brutally cold days... and it's likely to happen again this year. This is noteworthy because January's monthly temperature is often several degrees below February, but that seems to be changing... and that reason is unknown. 
Now actual air temperatures will be dipping below zero starting this weekend, but wind chills, of course, will be even colder.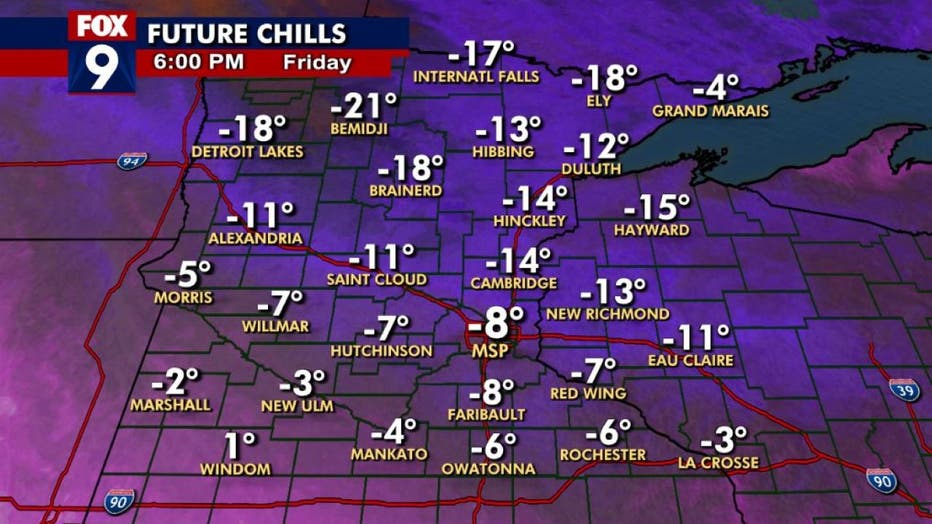 Above is a little preview of what's likely coming with this snapshot, showing possible wind chills around the dinner hour Friday... and is likely to get even colder over the weekend. 
While the "extreme" wind chills are likely to stay just to our north, we could easily dabble with chills that are 25 degrees below zero, which would put frostbite times right around 20 minutes. Nothing entirely unusual about those numbers in Minnesota, however the persistence of the cold this time around would be more uncommon with a week or more of subzero calendar days in a row happening only a couple of times a decade on average.