Recipe: David Schultz' famous Ramsey County Fair Blue Ribbon Brownies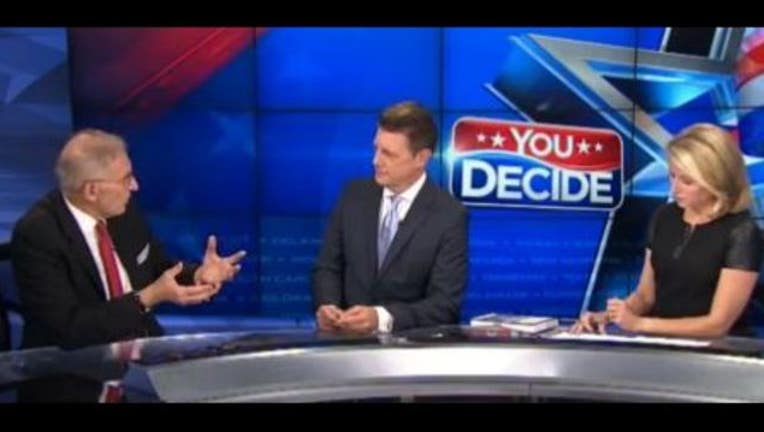 article
(KMSP) - When he's not watching poll numbers rise, Hamline University professor David Schultz is watching his famous brownies rise in the oven.
On Primary night, Schultz shared his recipe with Fox 9:
Ramsey County Fair Blue Ribbon Brownies
3/4 cup of dark cocoa
1 ½ cups of white confectionary sugar
2/3 cup vegetable oil
½ cup of warm water
½ cup of brown sugar
2 eggs
1 and 1/3 cups un-sifted white flour
½ teaspoon baking soda                                                                     
1 teaspoon vanilla
½ teaspoon salt
Six ounces (half bag) of semisweet chocolate chips
1.         Preheat oven to 350 degrees.
2.         Lightly grease a 13 X 9 inch baking pan.
3.         Except for the chocolate chips, mix all the ingredients in a bowl until smooth.
4.         Fold in the chocolate chips until well-mixed in the batter.
5.         Pour batter into the pan.
6.         Bake at 350 degrees for 35 minutes (do not overbake).
7.         Remove from oven and let cool.