FOX 9 Town Ball Tour kicks off in Freeport
FREEPORT, Minn. (FOX 9) - The first stop on the 2023 FOX 9 Town Ball Tour brings us to the Freeport Black Sox on Wednesday, June 7. 
The Black Sox will host the Avon Lakers, with the first pitch at 6:30 p.m., at Black Sox Park, which opened in 2006. The Black Sox used to play in Melrose, but moved to Freeport in 2005. Freeport hosted the regionals last year, and are hoping to get there again this year. 
FOX 9 will be broadcasting live from Black Sox Park from 5 p.m.-9 p.m. You can watch live at fox9.com/live and in the player above, as well as on the FOX 9 app. And before the game, FOX 9's Ice Cream Social will be handing out free ice cream from Minnesota Nice Cream. 
On FOX 9's Town Ball Tour stop, we'll hear from the players and the managers, visit Charlie's Cafe and Oak Station Coffee and Cone.
Freeport Black Sox vs. Avon Lakers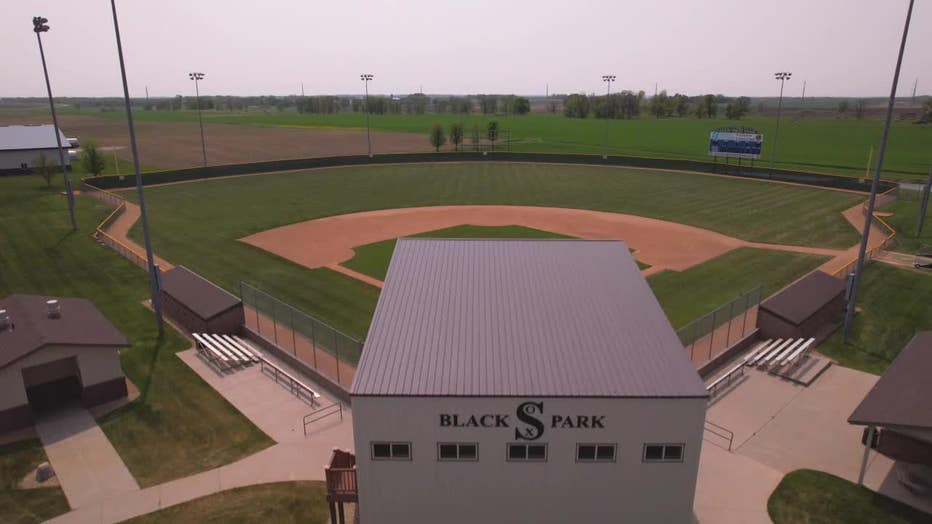 The FOX 9 Town Ball Tour visits Freeport on June 7, 2023. (FOX 9)
6:30 p.m.
Black Sox Park
36692 Co. Road 11, Freeport
Directions from Minneapolis: Take I-94 W to County Highway 11/1st Avenue in Freeport. Take exit 140. Turn left onto Co. Hwy. 11/1st Ave. The ballpark will be on your right.
Next up on the 2023 FOX 9 Town Ball Tour is New Market on June 14. You can find the full schedule here.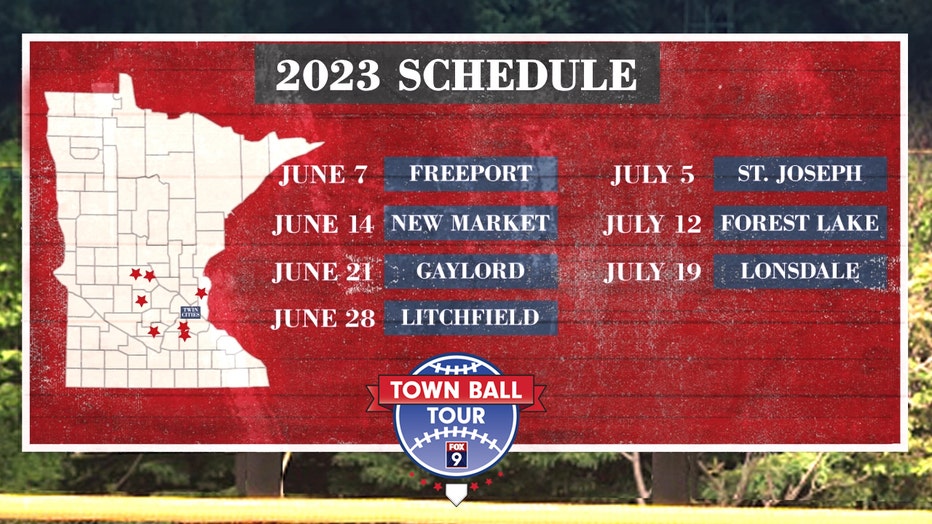 Here's the 2023 FOX 9 Town Ball Tour schedule. (FOX 9)