Timberwolves trade for Mike Conley Jr., send D'Angelo Russell to Lakers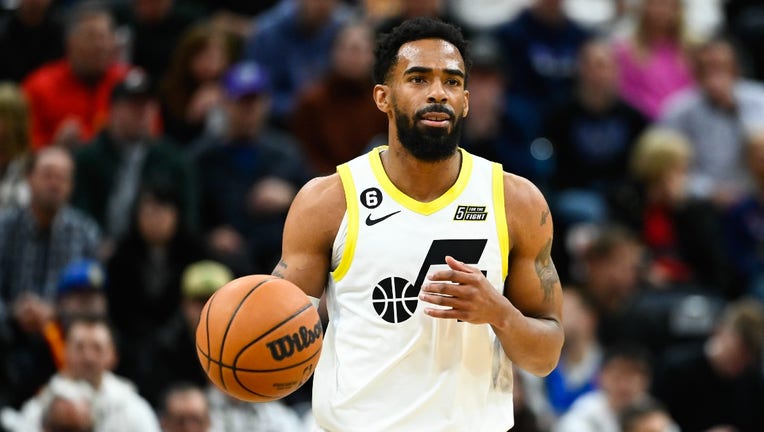 article
MINNEAPOLIS (FOX 9) - The Minnesota Timberwolves made official on Thursday what was reported just before tipoff Wednesday night at the Utah Jazz: They've traded D'Angelo Russell to the L.A. Lakers and acquired Jazz guard Mike Conley Jr.
The Timberwolves also acquired Jazz shooting guard Nickeil Alexander-Walker, and three second round picks. To make room for Conley and Alexander-Walker, the Timberwolves waived guard Bryn Forbes.
Russell returns to the team that drafted him No. 2 overall in 2015. The Timberwolves traded for him in February 2020 in the deal that sent Andrew Wiggins to the Golden State Warriors. Russell played 173 games with the Timberwolves over four seasons, averaging 18.5 points and 6.5 assists per game. He shot 36.6% from the perimeter during that time, and was supposed to be the star guard to pair with Karl-Anthony Towns. Russell eventually got benched during the fourth quarter of an elimination game in a first round playoff loss last season to the Memphis Grizzlies.
Russell's final game with the Timberwolves was Tuesday night at Denver, a 146-112 loss where he was ejected in the third quarter after getting two technical fouls from the bench. Speaking with reporters via Zoom Thursday night, Timberwolves' front office head Tim Connelly said the decision to move Russell was not done lightly.
"It was really difficult. D-Lo is a heck of a player and a really good guy, a guy that in my brief time here I really enjoyed getting to know. There was a myriad of factors," Connelly said. "It was not done lightly, and it was not a guy we were looking to move just to move. D-Lo had a lot of suitors."
Conley, 35, has appeared in more than 1,000 regular season games, with 964 starts, in 15 NBA seasons with the Memphis Grizzlies and the Jazz, averaging 14.7 points over his career. He's shooting 43.8 percent from the field, and 38.1% from the perimeter for his career.
Conley has played in 43 games this season with the Jazz, averaging 10.7 points while shooting 40.8% from the field. He's also averaging a career-high 7.7 assists per game, which is seventh in the NBA. Conley is one of only 10 active players to total more than 11,000 points, 4,500 assists, 2000 rebounds and 1,000 steals. He's also started 73 career playoff games.
"I think it's important to have a room that is reflective of championship-level habits. We're far away from being a championship-level team, but it starts with habits. Doing our homework on Mike, you won't find more professional guy, a guy who's more dialed in and a guy who's more about the right things," Connelly said.
Conley took to his Instagram on Thursday to comment about the trade.
"Never easy saying goodbye to your guys. Even tougher leaving the people in the community that helped make us feel at home from day 1. Woke up today counting my blessings! Just grateful for the last few years and ready for the journey ahead. Minnesota, let's get it!!" Conley said. 
Likely a key factor in acquiring Conley? He was teammates with Rudy Gobert in Utah for three seasons. Just after news of the trade got out Wednesday night, the Timberwolves beat the Jazz 143-118.
"The thing that jumped out with Mike is the package of player and person. We thought it was the best way to continue to grow this team, and how can we complement some of our best core pieces. D-Lo did that at a very high level, and we're hoping we identified another guy who can do it in a different way in Mike," Connelly said.
The Timberwolves are eighth in the Western Conference at 30-28 and are in Memphis Friday night.