Grizzlies play at Timberwolves with hearts on Tyre Nichols: 'Our city is struggling right now'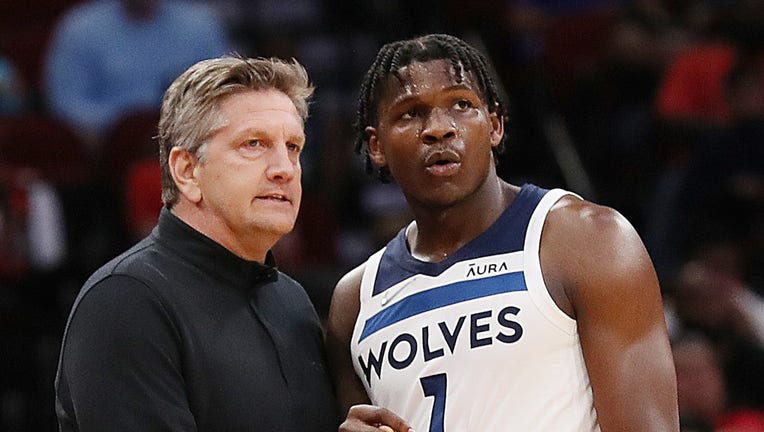 article
MINNEAPOLIS - The Memphis Grizzlies were in Minneapolis to face the Minnesota Timberwolves at Target Center Friday night, and likely did so with heavy hearts.
Earlier this month, Memphis native Tyre Nichols was involved in an incident involving five police officers during a traffic stop and assaulted. Three days later, Nichols, 29, died from his injuries. In the immediate aftermath, the five African-American officers were fired.
Within the hour of the Grizzles tipping off against the Timberwolves, authorities in Memphis released body camera footage of the incident and assault. Grizzlies' coach Taylor Jenkins addressed the matter Friday during his pregame media availability.
"Our city is struggling right now. Our city is coping with the loss of one of our own in Tyre Nichols. It's devastating. There's been a lot that's transpired over the last couple of weeks and days learning about the incident involving Tyre Nichols and the police and come to find out it's another example of police brutality that's taken the life of one of our own. It's been hard to process," Jenkins said. "There's a lot of emotion. I know there's a film coming out of the incident around six-o-clock tonight that's going to elicit even more emotions — raw emotions. Our team has sat and talked at length about what's happened, what's going to happen, and we've been on the road the whole time and it's hard to grasp what our city is going through right now."
Friday night's game went on as scheduled and without incident, and the Timberwolves and Grizzlies had a pregame moment of silence for Nichols. It's a scene Minneapolis is all too familiar with.
Former Minneapolis police officer Derek Chauvin is now in prison for the Memorial Day 2020 death of George Floyd, which sparked protests around the world standing against police brutality. Chauvin was fired within 24 hours of the incident, and was later convicted of murder.
The Timberwolves released a statement before Friday's game.
"The Minnesota Timberwolves and Lynx are deeply saddened by the tragic death of Tyre Nichols. We extend our thoughts and heartfelt sympathies to Tyre's family, friends, loved ones, the Memphis community, and communities across the country during this difficult time," officials said.
The Timberwolves beat the Grizzlies 111-100 to improve to 26-25 on the season, and go above .500 for the first time since mid-December.