Okogie to play in Rising Stars Game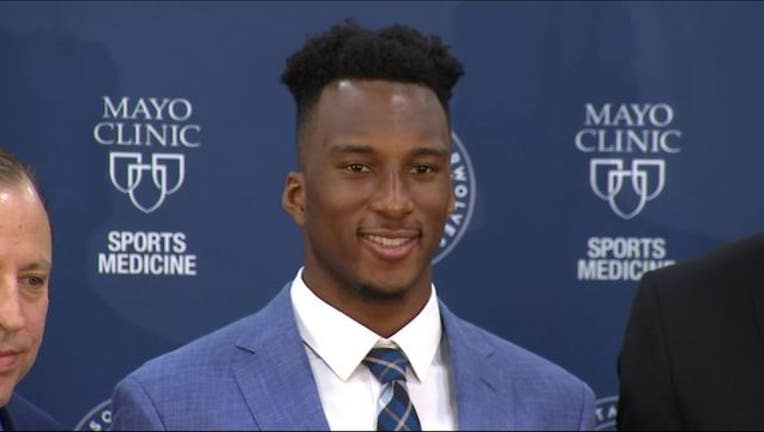 MINNEAPOLIS (FOX 9) - The NBA All-Star Weekend is just a few weeks away, and Minnesota Timberwolves rookie Josh Okogie learned on Tuesday he will be a part of it.
Okogie was selected to play in the Rising Stars Challenge. The game will feature 10 players representing Team USA, and 10 players representing the rest of the world. Okogie, out of Georgia Tech, was selected with the No. 20 overall pick in the 2018 NBA Draft.
He's originally from Nigeria and will play for the World Team. In 42 games, Okogie is averaging 7.3 points, three rebounds and 1.2 assists in about 22 minutes per game. He scored a career-high 21 points in a win at Phoenix Jan. 22.
The Rising Stars Game will be played on Friday, Feb. 15.