Gophers: Justin Walley, Kyler Baugh emerging as new leaders on defense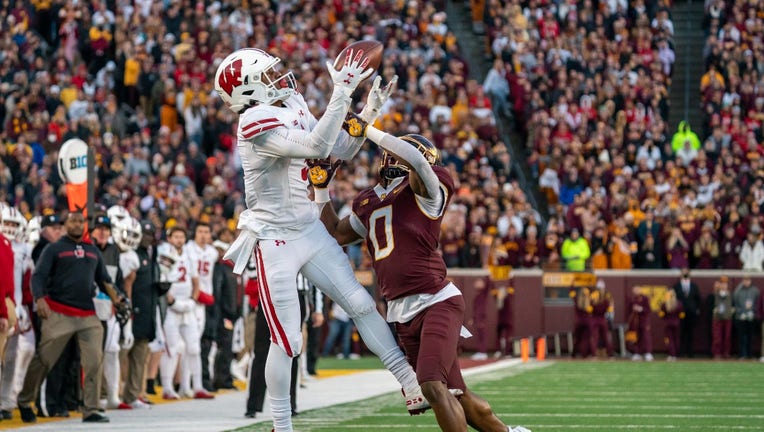 article
MINNEAPOLIS (FOX 9) - The University of Minnesota football team wraps up spring practice this week, culminating in the team's annual Spring Game on Saturday, now indoors at Athletes Village for the third time in four years and closed to fans.
The Gophers' defense, coming off a 9-4 season for the third time in four years, is likely to look a lot different than Joe Rossi's previous versions. There's a lot of new faces, between graduation and transfers, but two of the returning veterans are Justin Walley in the secondary and Kyler Baugh on the defensive line.
Walley had a standout freshman season two years ago, playing in all 13 games and making six starts. He had 29 tackles and seven pass break-ups, forced two fumbles and had arguably his biggest defensive play of the season against Wisconsin, his only interception of the year that helped lead the Gophers to a 23-13 win over their rivals.
In 2022, he followed it up with 13 starts, three intereceptions and forced and recovered one fumble. He's now a veteran in his junior season.
"It feels good. I feel like I haven't been here that long, but some people call me a veteran," Walley said after a recent spring practice. "It's kind of a shocker, but it feels good coaching up the young guys and having someone like Tyler (Nubin) to coach me up is a big part of this team."
He also learned from Terell Smith and Jordan Howden, who are now pursuing NFL careers.
"For T-Time, his process over the last two years completely changed, and that started rubbing off on me and the other guys in the room. During the season, he would be at practice an hour before everybody else would get to the facility, he's there stretching and getting his body right," Walley said. "We see how that translates to the field, so now all the cornerbacks are up in the morning there stretching, getting their bodies right. Having him and T-Time last year was special."
One area on defense where the Gophers have some depth is the defensive line. One of the 2023 leaders will be Baugh, but he had to work his way to get there. He transferred to Minnesota last year from Houston Baptist, jumping from the FCS to the Big Ten.
"The big thing for me coming here was the culture. I've never seen anything like it, that was really what caught my eye," Baugh said. "I wanted to be a part of it, and then playing in the season, it was amazing. I never got to play in a stadium this big before, just a dream come true."
He made an early impact last year, starting every game and finishing the season with 36 tackles and 1.5 sacks. Baugh is looking to build off that this year, and the defensive line's focus across the board is generating pressure on the quarterback.
He's from a small town in Oklahoma, and says he's had to prove himself his entire life. That's where his energy comes from.
"It comes from my how, comes from my why. I do it for my family, I'm a small-town kid just trying to show the kids back home anyone can do it if you put your mind to it," Baugh said.
The Gophers' Spring Game is set for 11 a.m. Saturday, and with it being closed to the public at Athletes Village, fans can see it live on Big Ten Network.