TCF Bank Stadium renamed Huntington Bank Stadium after debate over green logo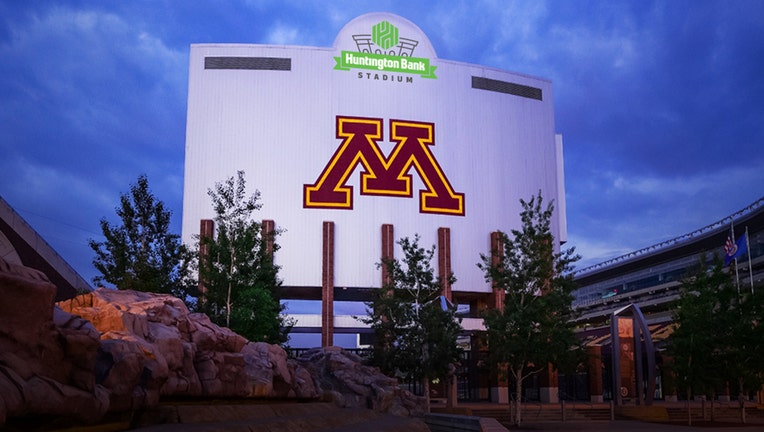 MINNEAPOLIS - The University of Minnesota's football stadium now has a new name. On Tuesday the school's Board of Regents approved the name change of TCF Bank Stadium to Huntington Bank Stadium.
"We're grateful and glad that we're going to be able to put Huntington Bank name on the stadium," Michael Jones with Huntington told FOX 9.
Huntington Bank acquired TCF Bank in Dec. 2020, and Minnesota's Board of Regents voted 9 to 2 in favor of the name change, but some in Dinkytown are opposed to it, because TCF's maroon and gold logo is being replaced with a green and white logo.
"I feel like it definitely contrasts the maroon and gold of the University Minnesota," student Sami Maldonado said.
"The green I guess is going to be a little ugly sticking out at first," student Nic Retzer added. "But, I'm sure we won't notice it eventually."
"We respect everyone's opinion and we welcome that," Huntington's Michael Jones said. "We're very proud of the colors and what they stand for, so I think that was important to us to have those colors represented on the stadium."
Minnesota Regent Darrin Rosha voted against the move, hoping Huntington would redesign its stadium logo in Minnesota's traditional maroon and gold style.
"We had a great relationship with TCF and their logo was embedded in school colors which really added to the atmosphere," Rosha explained. "This new transition to a new logo is completely devoid of school colors and in fact it has competing school colors."
Huntington Bank will cover the cost of rebranding the stadium with its new green and white logos, and they hope to have the work finished in July or August.
"It's going to be a little weird, but I suppose in 20 years I'll be telling my kids, 'Oh, I remember when that was TCF Bank Stadium, not Huntington Bank Stadium'… I mean if they keep it for that long, we'll see," Retzer finished.