Chris Finch after Timberwolves loss to Warriors: 'If we keep playing like that, we'll be fine'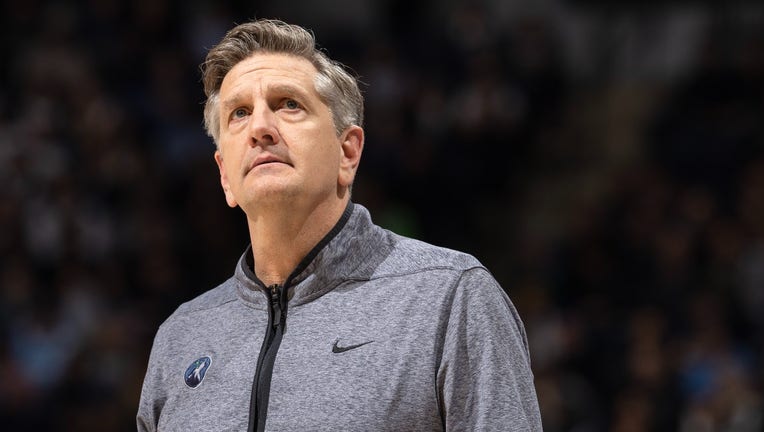 article
MINNEAPOLIS (FOX 9) - The only thing more puzzling than the game itself were the comments of Minnesota Timberwolves coach Chris Finch after a 109-104 loss to the Golden State Warriors Sunday night to fall below .500 on the season with 19 games to play.
"If we keep playing like that we'll be fine. We responded to everything and if there was another two minutes in the game or another minute in the game, maybe we finish on top," Finch said.
Finch apparently watched a much different game from the bench than the version most fans saw on TV, then followed by offering their frustrations on social media. Whether he truly believes that, or chose to protect his players, we'll never know. But it was a bad and costly loss for a team fighting for a playoff spot.
The Timberwolves led by as many as 14 points in the second half, and by nine after three quarters. Without Stephen Curry, Draymond Green and Andrew Wiggins, the Warriors out-scored the Timberwolves 31-17 in the fourth quarter.
Naz Reid led the Timberwolves with 30 points and nine rebounds, with both Karl-Anthony Towns and Rudy Gobert out. Anthony Edwards had one of his worst game with the Timberwolves, scoring just 12 points and standing and watching the fourth quarter, deferring to teammates, until the final minute of regulation when he had to press. Edwards was just 5-of-19 from the field, and 2-of-8 from the perimeter in 39 minutes.
After the game, Finch spent most of his postgame session with reporters talking about missed shots, and complaining about Edwards not getting foul calls at the rim. The Timberwolves were just 11-of-21 at the free-throw line in a five-point loss.
Since a 124-121 win over the Mavericks, the Timberwolves have lost three straight winnable games and are now ninth in the West with 19 regular season games left. There's no more room for error with the Clippers, Lakers and Kings to finish up the current road trip.