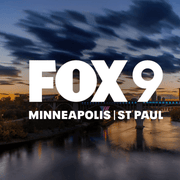 Adelaide Van Pelt is the digital marketing lead at FOX 9.
Adelaide is a Stillwater, Minnesota, native who has been a marketing lead and creative director in the Twin Cities since 2021. Prior to that, she worked in Animal Kingdom at Walt Disney World and was a production assistant in Atlanta.
She loves Taylor Swift, exploring new bars and restaurants, and rescuing cats.
The latest from Adelaide Van Pelt