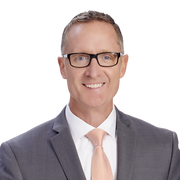 Ian Leonard
Chief Meteorologist
FOX 9 Chief Meteorologist Ian Leonard lives his life through one simple run-on sentence; I love my life, I love my wife, I love my daughters and I love my dog...I kinda like the cats.
In the past three years Ian survived cancer, finished the Lake Placid Ironman 140.6 and learned to empty the dishwasher at home. He works tirelessly for the 8,000 plus athletes of Special Olympics Minnesota all year long with the annual Polar Plunge in the winter and his Bad Pants Open Golf Tournament in the fall.
Through it all Ian has helped raise over $20 million for Special Olympics Minnesota in the past 14 years and doesn't plan to stop anytime soon.
The latest from Ian Leonard
Many people are feeling isolated at home amid the pandemic and FOX 9's Ian Leonard is working to raise people's spirits.
Overnight, MnDOT crews will be watching conditions closely to prepare for the Tuesday morning commute.
The Twin Cities are right on the edge of snow accumulations Tuesday night into Wednesday morning.