Woman dies after minivan gets pushed into semi on Highway 169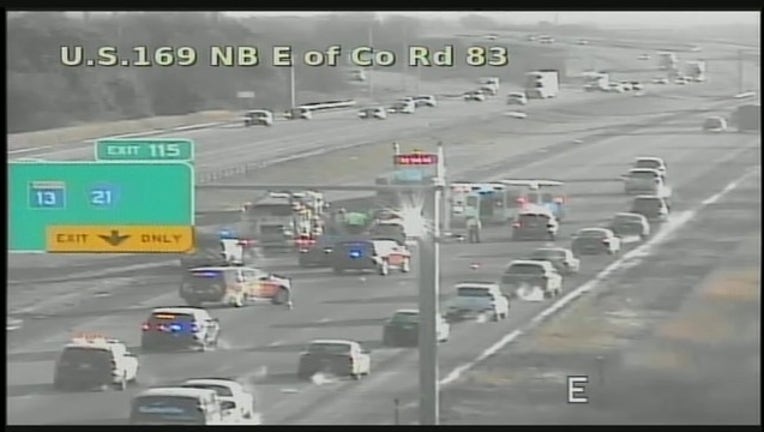 SHAKOPEE, Minn. (KMSP) - A 52-year-old Jordan, Minn. woman died in a multiple vehicle crash on Highway 169 involving a semi in Shakopee, Minn., according to Minnesota State Patrol.
The crash happened Tuesday around 7:51 a.m. northbound on Highway 169 just north of Canterbury Road, according to an incident report. A semi truck headed northbound had stopped for traffic. A minivan and an SUV were traveling behind the semi. The minivan stopped, but the SUV rear-ended it, causing the minivan to crash into the back of the semi.
The minivan's passenger, Shane Jones, died in the crash, while the driver, Milton Alberto Jones, suffered life-threatening injuries. Officials believe Shane Jones was "improperly wearing her seatbelt." The drivers of the SUV and semi were not injured.
Alcohol is not believed to be a factor in the crash.