Prairie Island Indian Community winter carnival examines Dakota history
MINNEAPOLIS (FOX 9) - Alongside the Mississippi River, the Prairie Island Indian Community honored its Dakota history and culture on Sunday, at this year's winter carnival. But in a big change this year, for the first time ever, the event was open to the Red Wing community.
"I want them to have gained a connection with people different than themselves," carnival organizer Nicky Buck explained.
Her goal was to break barriers and build bridges between two distinct ways of life. The event provided a space for healing; where both sides could appreciate their differences but also find common ground. However, that meant there were some uncomfortable conversations about the historical trauma of exiled Indigenous people.
"It's not about pointing fingers, but it's about coming to the community at large, because it affects everybody, not just us," Jeremy Fields said.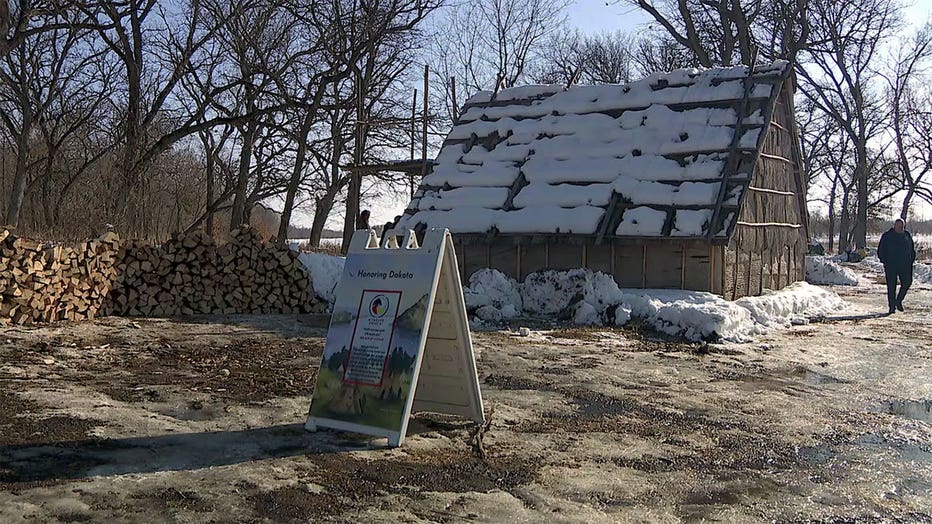 The day started with ice fishing. Then, inside the warmth of tipis and a historic bark lodge, there was storytelling by the fire. Both sides were able to be vulnerable and learn about each other's life experiences while getting answers to their long-standing questions.
"We know that we're not the same, and we're not always going to get along. But, the common goal as human beings and relatives is to be in harmony with one another, and with the land," Buck finished.