Vehicle rams through gate of Governor's mansion in St. Paul Sunday night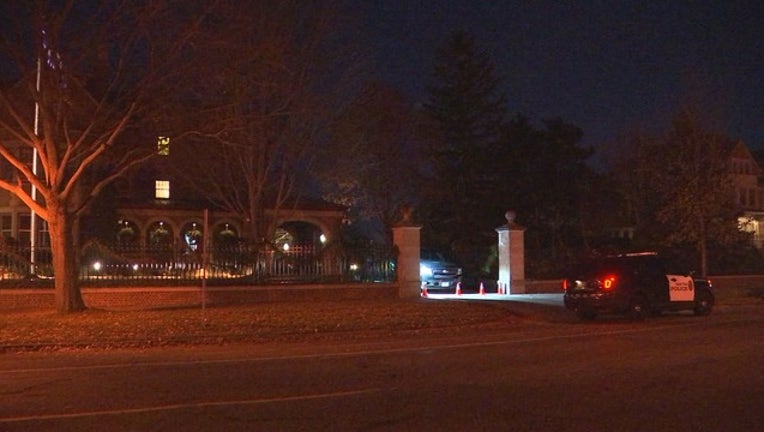 ST. PAUL, Minn. (KMSP) - A man is in custody after a vehicle rammed through the gate of the Governor's mansion in St. Paul, Minnesota around 9:30 p.m. Sunday evening. 
The vehicle, driven by a 59-year-old man, crashed through the front gate and came to a stop in the driveway, according to Minnesota State Patrol spokesperson Lt. Gordon Shank. The driver was ordered out of the vehicle by state troopers and arrested without incident. No one was injured. 
Gov. Mark Dayton was home at the time. 
The driver was booked into the Ramsey County Jail on pending charges of criminal damage to property and terroristic threats. 
The incident remains under investigation.