St. Paul rec center employee accused of shooting teen had reports of previous misconduct
ST. PAUL, Minn. (FOX 9) - The city worker accused of shooting a teen boy in the head outside the Jimmy Lee Rec Center in St. Paul had previous reports of misconduct at the rec center, including a physical altercation with another teen, Mayor Melvin Carter said Monday. Now, the city is working to review its policies at rec centers. 
Exavir Dwayne Binford Jr., age 26, was charged last Friday for the shooting that left the 16-year-old victim seriously hurt outside the center.
Binford is charged with assault with the shooting that followed the teen victim getting into a fight with another boy. While Binford had a legal permit to carry the handgun, city officials say he wasn't permitted to bring the gun to work under city policy.
Mayor Carter says he's heard "rumors" and reports of other incidents involving Binford, including a previous physical altercation with an 18-year-old boy.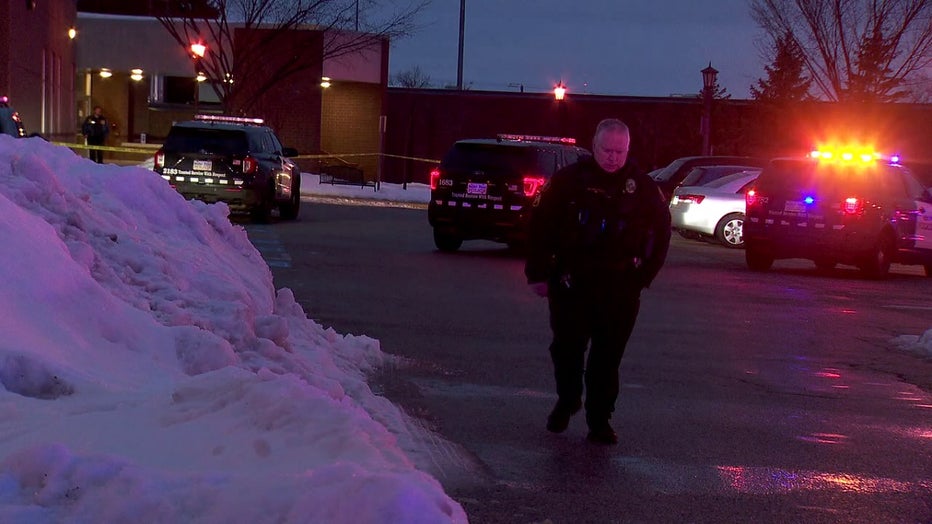 A St. Paul police officer at the scene of the shooting of a teen at the Jimmy Lee Rec Center in January 2023. (FOX 9)
"This new information raises urgent questions, not only about his conduct but about our systems to identify, investigate and intervene in response to incidents and reports of behavior which fall beneath our standards," said Mayor Carter.
"I have ordered a comprehensive audit of policies, practices, and resources pertaining to public safety, staff, training and discipline, and systems of support in our Saint Paul recreation centers," said Mayor Carter. "I have directed City Attorney Lindsay Olson and Human Resources director Tony Newborn to take the lead on refining the scope and identifying an independent third party to conduct the assessment."
Speaking Monday, Mayor Carter said they are also reviewing school dismissal issues that have been highlighted after the shooting.
The Jimmy Lee Rec Center is located across the street from Central High School on Lexington Avenue North near I-94. Mayor Carter says since the shooting he's heard from parents and staff who've told him "conditions and conflicts have been brewing for a long time."
"Particularly immediately following school dismissal when hundreds of unsupervised students often flock into public spaces where we are constantly working to ensure we have the resources and capacity to actively engage them all," said Mayor Carter. "These concerns demand our full attention. We are working closely with our partners in the St Paul Public Schools and the Met Council to begin the process of urgently reviewing and identifying opportunities to improve school dismissal and transportation processes."
In other items, Mayor Carter says he is also pushing a bill that would allow the city to ban guns at rec centers and libraries. Last week, Mayor Carter said, while the employee wasn't allowed to carry a gun due to city policy, there is a law on the book that prohibits city leaders from banning guns at these locations and other spots.
The rec center remains closed for the time being.