Teen shot in head outside Jimmy Lee Rec Center in St. Paul, arrest made
ST. PAUL, Minn. (FOX 9) - A teenage boy has been seriously hurt after a shooting outside of a rec center in St. Paul that resulted in a massive police response late Wednesday afternoon and sent St. Paul Central High School into lockdown.
St. Paul police were called to the area of the Jimmy Lee Recreation Center along Lexington Parkway North near Marshall Avenue shortly after 4 p.m. for a shooting and found a teenager who had been shot in the head. He was rushed to Regions Hospital with what police say are life-threatening injuries. The rec center is across the street from Central High School.
Shooting suspect arrested, gun recovered
Police said late Wednesday that a 26-year-old suspect had been arrested in connection to the shooting. Officers said they had also recovered a gun.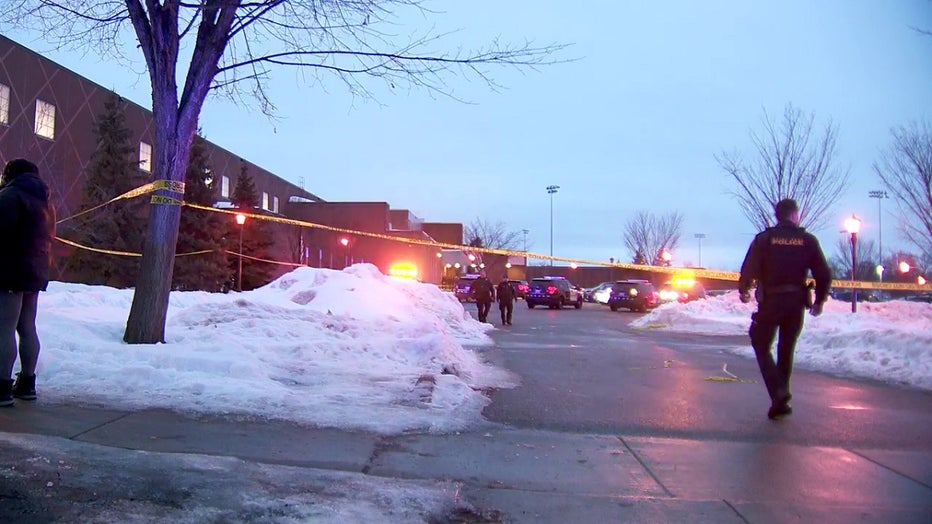 The investigation outside the Jimmy Lee Rec Center. (FOX 9)
Classes, activities canceled at St. Paul Central
Central High School was placed into lockdown for about 45 minutes after the shooting and evening activities were canceled. Classes art Central are also canceled on Thursday, along with evening activities. In a letter to parents, Central High Principal Cherise Ayers writes:
Dear Central Families,
It is with a heavy heart that I am reaching out to inform you about a shooting that has impacted our Central community.
As a result, we have decided to cancel all classes at Central tomorrow (Thursday, January 19) to ensure students and staff have time and space to process this traumatic event. 
While classes will not be held and attendance will not be taken, all staff will be at school throughout the day to provide support for students and families. Additionally, meals will be available for students to pick up. Athletic competitions and after-school activities are canceled.
If you need to speak with someone at the school tomorrow, please call the main office at 651-744-4900. I will continue to keep you informed as much as I am able.
In Community Together,
Cherise Ayers, Principal
Central High School