Speed reductions now in place on Diffley Road in Eagan after deadly bicycle crash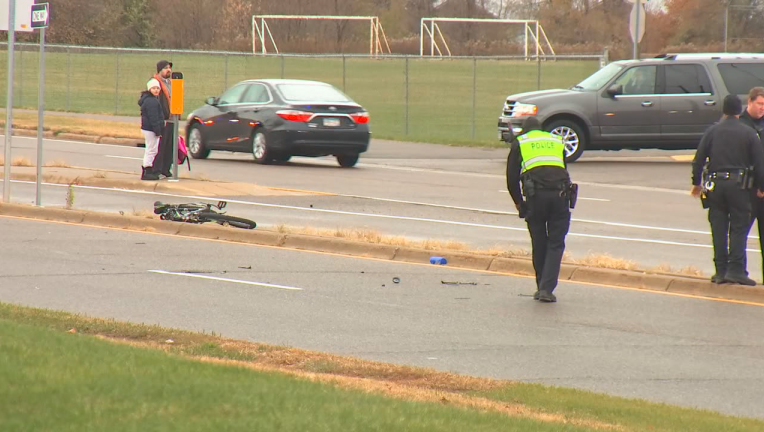 EAGAN, Minn. (FOX 9) - Speed reductions are now in place along Diffley Road in Eagan, Minnesota on a stretch where a 13-year-old boy died while riding his bicycle to school last fall. 
Dakota County posted reduced speed signage on Diffley Road from Lexington Avenue to just east of Braddock Trail, reducing the speed limit to 30 miles per hour when children are present, Eagan High School Principal Dr. Polly Reikowski said in an email to parents before the end of the holiday break. 
There are three schools on and around that stretch of Diffley Road: Northview Elementary School, Dakota Hills Middle School and Eagan High School.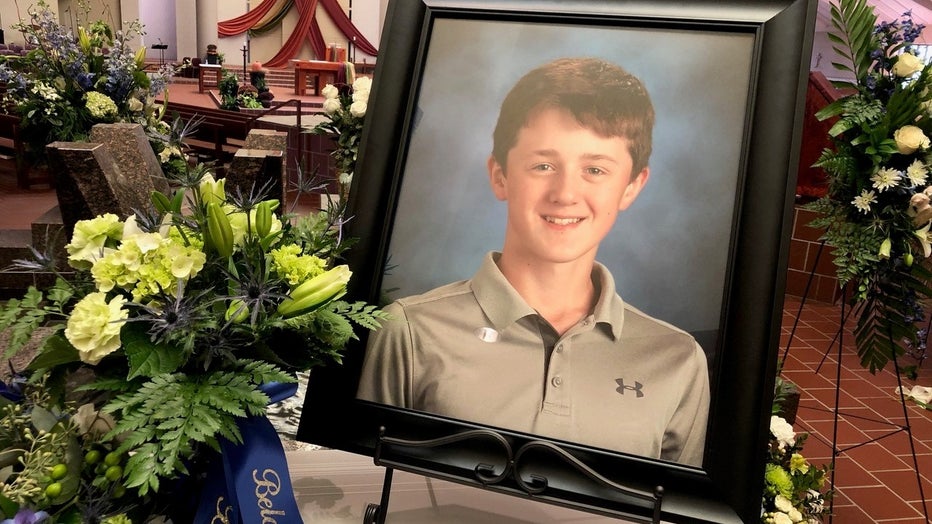 A photo of young Patric Vitek honors the young Eagan hockey player at his funeral on Friday, November 8, 2019.
On Nov. 1, Patric Vitek, a 7th grade student at Dakota Hills Middle School, was riding his bike on Diffley Road when a driver hit and killed him just across from the school. 
City, county and school district officials fast-tracked the speed reductions following the deadly crash. 
In her email, Reikowski said officials are still working to review and consider a variety of other traffic and pedestrian and bicycle safety options for the Diffley Road and Braddock Trail areas. They will be gathering student and public comments and feedback on the improvements over the next few weeks.