Rare thunder chance will bring back fall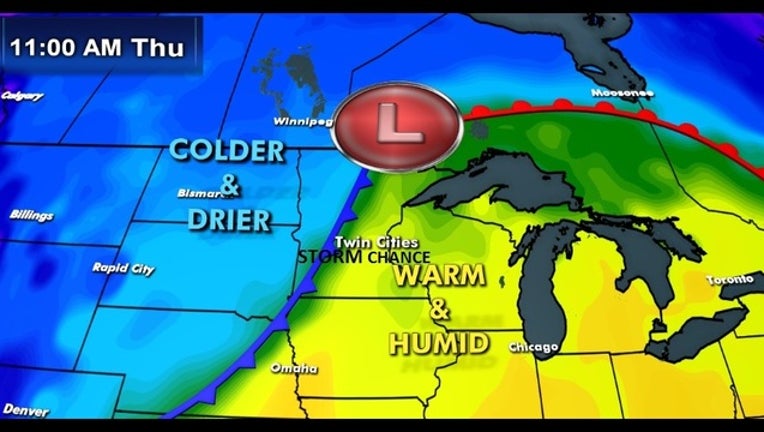 article
If you hear a rumbling around lunch time this Thursday, it may not be your stomach, but actually rare November thunderstorm. There is no doubt that you have enjoyed the break from reality these past few days, but thanks to the passage of a strong cold front, we will all soon be reacquainted with reality. In fact, it's that mild, and not so dry, air mass in place that will get together with the advancing cold air mass that will be trigger for these possible storms.
This time of year the air aloft is pretty chilly and you don't really have to go that high to encounter that chill.  Like a bulldozer pushing up dirt, this cold front will push up the warm and moist air. Add to that a little spin from an associated low pressure system, and you can get a thunderstorm. If the thunderstorm updraft gets strong enough, then small, to maybe large size hail, can form.
According to the Storm Prediction Center, there is a marginal risk of some of the storms to our southeast on this Thursday containing some larger hail. Over all the severe risk is very low but thunder in November may rattle a few nerves.
After today, its time to grab your jackets as a stiff NW wind will take us back to the forties.