Puppy thrown from stolen car during police chase found safe on side of freeway in St. Paul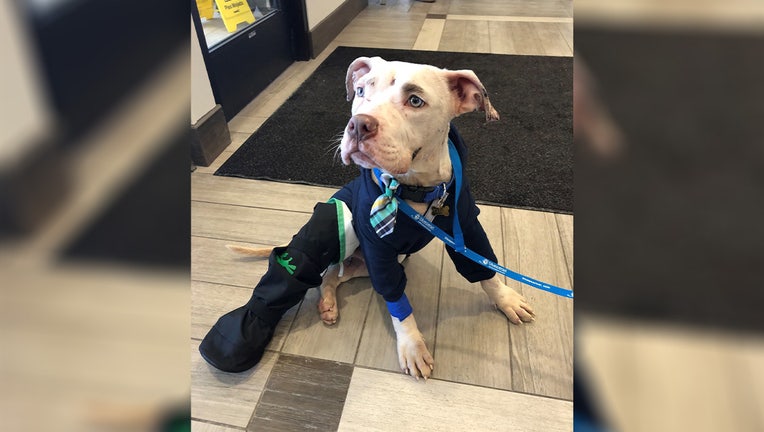 article
ST. PAUL, Minn. (FOX 9) - A puppy deputies say was thrown out of a stolen vehicle during a chase in St. Paul is now recovering after being rescued by law enforcement.
The Ramsey County Sheriff's Office said deputies were pursuing a stolen vehicle around 11 p.m. on Monday after someone called 911 stating a person had been shot. During the chase, the suspects refused to stop and started driving the wrong way on Interstate 694.
The passenger's side back door quickly opened and deputies saw the suspects throw a "white object" out of the vehicle onto the freeway, which rolled into the traffic lanes. Deputies began investigating and reviewed an in-car camera video and learned it was a puppy thrown from the car. 
The following morning deputies searched the surrounding area and found the puppy alive. The dog was hiding in the snow on the side of the freeway about 50 yards from where he was thrown. 
The puppy was taken to an emergency veterinarian with a broken leg and other injuries. He is expected to survive. The deputies named the puppy Taho, and a sheriff's employee will foster him. 
Law enforcement is still looking for the two men involved after they jumped out of the vehicle and ran off on foot. Two females who were in the car were arrested, according to the sheriff's office. 
The Ramsey County Sheriff's Foundation is accepting donations to cover Taho's medical costs. The treatment has totaled $4,500, but it's expected to reach up to $7,500, the sheriff's office said. 
If you'd like to help with Taho's recovery, visit the sheriff's foundation here.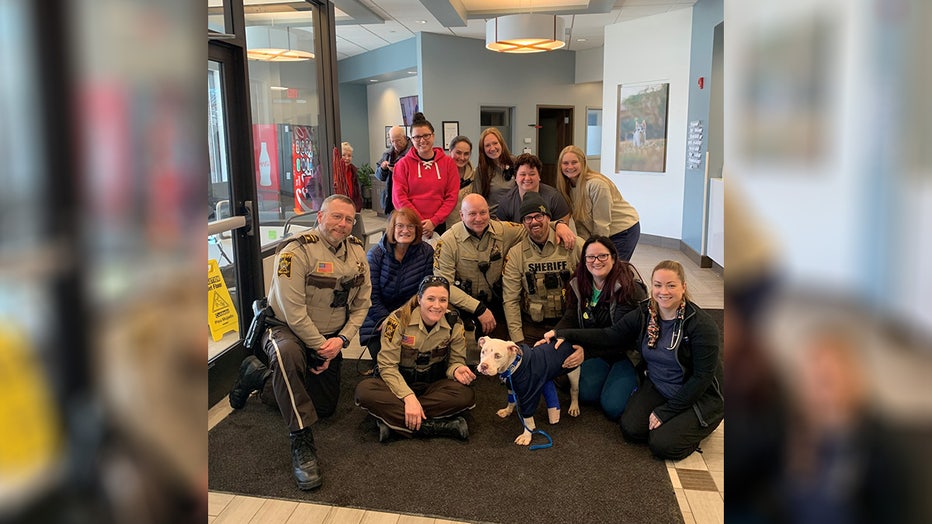 Ramsey County Sheriff employees with Taho, a puppy rescued after being thrown out of a stolen vehicle. (Credit Ramsey County Sheriff's Office)