Ottertail angler hooked on catching all 63 fish native to Minnesota; 9 left to go
(FOX 9) - When Cayden Hutmacher caught an American Eel on the end of his fishing line a month ago, he not only captured an elusive species of fish, he also came one step closer to reaching his ultimate goal.
"We've been after that for like five years so that was a pretty insane moment for all of us. We were all shouting, cheering. It's been a long time for that," said Hutmacher.
Hutmacher has been hooked on the sport ever since he can remember. He caught a Tiger Musky when he was a Cub Scout about 10 years ago.
When his dad asked him which trophy fish he wanted to go after next, Cayden decided he wanted to catch all 63 fish native to Minnesota that have a state record. So far he's caught 54, with just 9 left to go.
"Just the catch and release part of it man, and how pretty the fish are and how big they are too. They are pretty interesting creatures," said Hutmacher.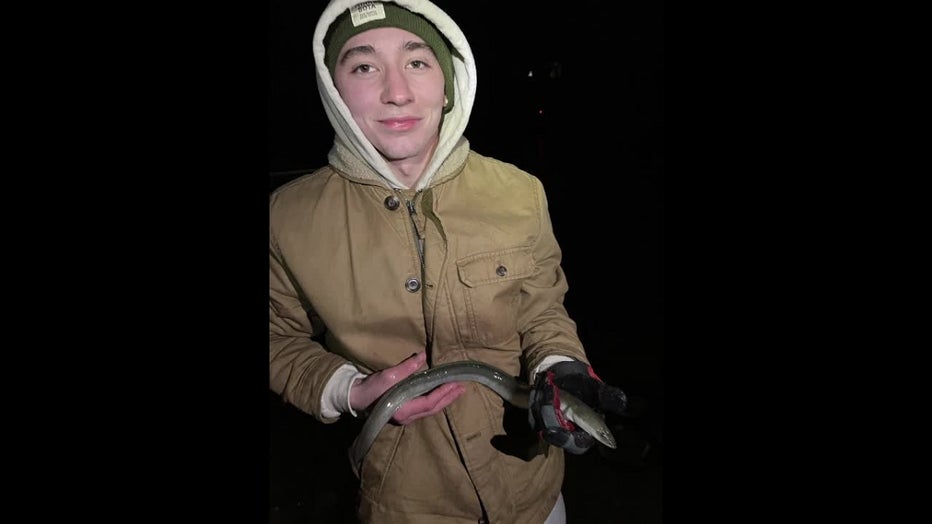 Over the last decade, the 18-year-old has caught everything from Large Mouth Bass and Walleye to more unusual fish like Warmouth and River Redhorse.
He even set a new state record for a prehistoric-looking species called a Shortnose Gar, when he caught a 5-pound, 4-ounce one, breaking the old record that had been on the books for more than 30 years.
"My motto is to get them off the Xbox and into the tackle box. Stuff I did with my dad and I think more kids need to get outdoors. And that's something we've been doing, and we've been pushing it with other kids," said Cayden's dad Chad Hutmacher.
Cayden isn't sure if he will finish his list in his lifetime because some of the fish are so rare.
But he'll continue to cast his line, usually with his dad and brother Chris, and post the videos on his brother's YouTube Channel, Things Chris Does, until he can't anymore.
"I hope we can get it done. I hope I can get it done with my dad. That would be a good thing. Really nice. I don't want to do it alone, that's for sure," said Hutmacher.

To see Hutmacher's videos, click here.