Ordinance would gear charitable gambling funds to low-income neighborhoods in St. Paul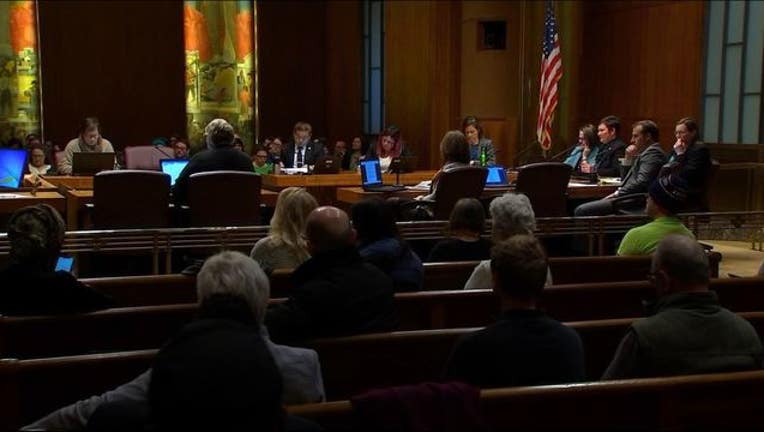 ST. PAUL, Minn. (FOX 9) - A proposed ordinance in St. Paul would require youth programs to prove they help children in low income or minority neighborhoods in order to get proceeds from charitable gambling.
Some organizations worry this will cut their funding, but others say this is an opportunity for the city to prove its commitment to racial equity.
If you live in St. Paul and buy a raffle ticket at your neighborhood festival or play pull tabs at a fundraiser, 10 percent of your gamble is going to nonprofits serving youth.
The new rules around this program may soon be re-written, however.
"The council has a commitment to equity and this was an opportunity for them to increase racial equity and inclusion," said Tracine Asberry, of St. Paul Youth Services.
At the recommendation of youth advocates, the St. Paul City Council is considering requiring charities to prove they're geared toward helping underserved communities with the majority of their participants coming from low income or high minority neighborhoods.
"Just a couple of kids leaving could skew the numbers on these tightly defined areas of where everybody has to live in order to receive the funding under the new requirements," said Lance Van Elsen.  
Van Elsen represents a local Boy Scout troop that has benefited from the program for the past decade.
"We're just afraid we're going to lose this funding and it's 50 percent of our funding, so it's going to be a real cost hit for those kids that do need it," said Van Elsen.
Those in favor of the ordinance say it's about sharing resources and promoting equity.
"Equity means walking the talk," said Asberry. "It means having those hard discussions that the council is doing, but it also means moving resources to areas that need resources."
In addition, this ordinance would nearly double the amount of money a nonprofit could receive, increasing the cap from $8,000 to $15,000.
Wednesday night was just the public comment, so the ordinance still requires a formal vote.