Mom of Waffle House shooting survivor gets wedding dress for waitress who saved son's life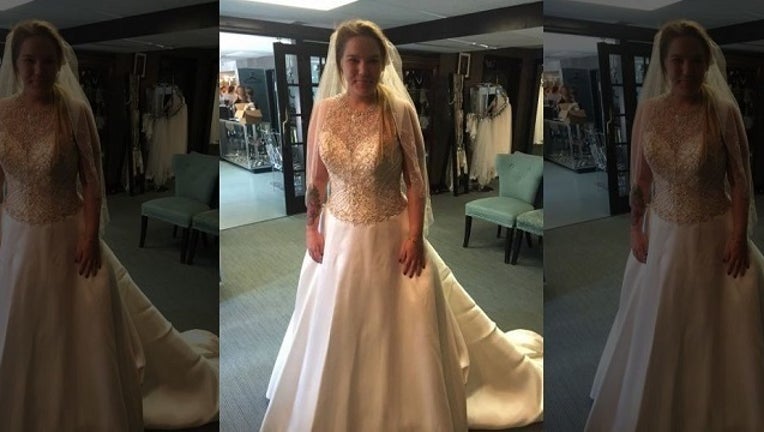 article
(FOX NEWS) -- A waitress' thoughtfulness just moments before the deadly Waffle House shooting in April helped save at least one man's life.
It was for that reason that Vickie Davis, the man's mother, worked to track down the waitress, Virginia Stanley, and helped the bride-to-be get a wedding dress for her upcoming wedding.
In April, four people were killed and several were injured after a gunman opened fire in a Waffle House restaurant in Antioch, Tenn. Shortly before the tragedy unfolded, however, Stanley asked Davis' son, Michael Garth Sr., and his friend to change seats so she wouldn't accidentally splash them with water while washing dishes.
It was a simple request that likely saved Garth's life, as the switch positioned him farther away from the gunman, Insider reported.
Davis finally tracked down Stanley after months of searching. Though she no longer works at the Antioch Waffle House, her former manager helped Davis get in touch with Stanley's fiancé, who then connected the two women.
MORE: Man credited with saving lives in deadly Waffle House shooting | Waffle House shooting hero raises $170K for victims
Davis, a 34-year veteran of the Army Reserves and National Guard, according to Insider, later convinced Glitz Nashville, a bridal shop, to donate a dress to Stanley. Typically, the store donates wedding dresses only to military and first responders, but the shop made an exception after hearing Stanley's story.
Davis met Stanley for the first time on Wednesday when she helped her pick out a dress.
"She was crying and I was crying," Davis told Insider. "It was a very emotional moment."
The same day, Garth posted on Facebook about the waitress and his mother.
"So many things happened that lead to my life being spared at the Waffle House that night," he wrote. "This is the waitresses that asked Tre Swisha Sneed and I not to sit at the bar because she was washing dishes and didn't want the water to splash on us. That lead to us sitting where we sat and possibly saved our lives."
"My mother, Vickie Davis, tracked her down, found out she was getting married and got her this wedding dress," he said.
As of Tuesday afternoon, Garth's post garnered more than 1,000 reactions and 200 shares.
Vickie Davis was not immediately available for comment when contacted by Fox News on Saturday.