Minnesota lawmaker Sen. Bahr is shirtless during Zoom meeting: Video
ST. PAUL, Minn. (FOX 9) - A Minnesota lawmaker was spotted briefly shirtless during a Minnesota Office of the Legislative Auditor Zoom meeting, which was streamed on YouTube, on Monday. 
At about the 6-minute, 43-second mark of the meeting, Sen. Calvin Bahr can be seen shirtless with a School House Rock "I'm Just a Bill" background behind him as he votes. He appears to be lying down. But then the camera quickly switches off to show just his name, Sen. Cal Bahr on a black screen. (Watch a clip from the video above.)
The Republican from East Bethel was first elected to the Minnesota Legislature in 2016, where he served in the House of Representatives for three terms. He was elected to the Minnesota Senate in 2022.
FOX 9 has reached out to Sen. Bahr for comment.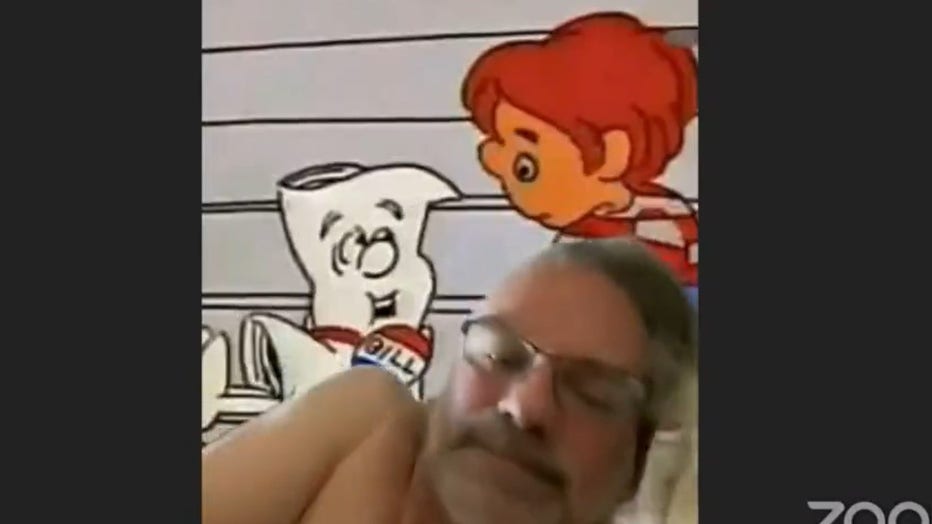 Minnesota Sen. Cal Bahr shirtless on a Zoom meeting. (Minnesota Office of the Legislative Auditor, YouTube)