Minneapolis purchasing Nice Ride brand bikes, scooters for 2024 and beyond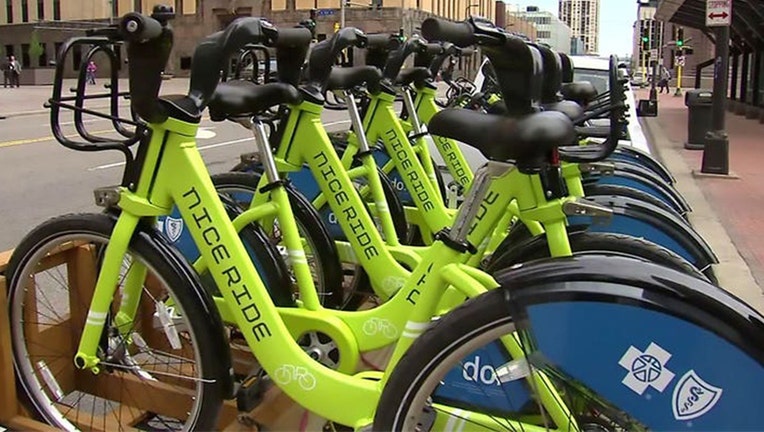 article
MINNEAPOLIS (FOX 9) - The often popular lime green bikes and scooters seen around the Twin Cities throughout summer will have a new owner after Lyft decided to cancel its operations this year.
The Minneapolis City Council has approved the sale of the Nice Ride brand and trademark to the city for $250, allowing the service to continue operations again in the future.
On Feb. 17, 2023, Lyft Bikes and Scooters informed the city it would not be pursuing a license for the operation of electric scooters, electric-assisted bicycles, and non-electric-assisted bicycles through the 2023 riding season.
Following the announcement, Nice Ride Minnesota made a similar decision and informed the City that they wouldn't be seeking another operator and would remove all docking stations and vehicles from the city - either selling, donating or recycling the equipment and vehicles.
Nice Ride and Lyft previously donated 244 docking stations to the city for use in its ongoing shared mobility program in March 2023.
As part of the sale, the city council agreed that the Great Plains Institute would continue to use the brand and trademark until December 31, 2026.
Established in 1997 through a grant from the Northwest Area Foundation, the Great Plains Institute is a locally based non-profit organization focused on, "accelerating the transition to net-zero carbon emissions," and will acquire Nice Ride's assets, such as bikes and scooters.
According to its site, Northwest Area Foundation partners, "work with their communities to reimagine and restructure unjust systems - to serve, support, and heal people and communities."