Man charged with murder for driving into Uptown protest, killing woman
MINNEAPOLIS (FOX 9) - The driver of an SUV that crashed into a group of protesters in the Uptown area of Minneapolis Sunday, killing one person and injuring three others, has been charged with murder. 
The Hennepin County Attorney Mike Freeman charged Nicholas Kraus, 35, of St. Paul, Minnesota Wednesday with second-degree intentional murder and two counts of second-degree assault for the incident that resulted in the death of 31-year-old Deona Marie. At a press conference, Freeman said he charged Kraus with murder rather than criminal vehicular homicide because of the seriousness of his conduct in the incident. 
According to the charges, officers responded to the intersection of West Lake Street and Girard Avenue South late Sunday night, where someone had driven an SUV into a group of people protesting the law enforcement killing of Winston Boogie Smith Jr. 
When officers arrived, they found one woman, later identified as Deona Marie, down in the street with severe head trauma. She was taken to the hospital, where she was later pronounced dead.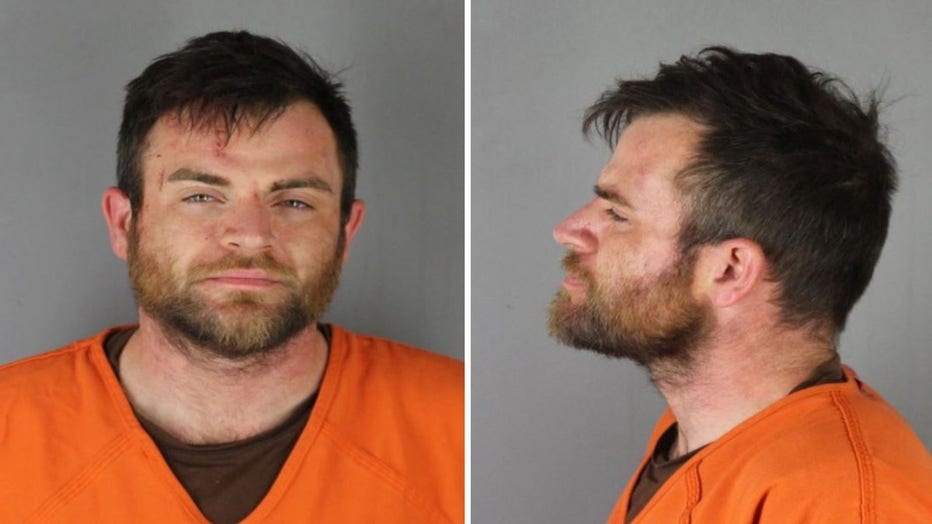 NICHOLAS DAVID KRAUS (Hennepin County Sheriff's Office)
Additional officers located the driver, Kraus, who had been detained by people at the scene. He was taken into custody. Officers noticed Kraus appeared "visibly intoxicated," the charges say. 
One of the other three people who were hurt in the crash told police he was standing next to Deona Marie when he saw Kraus's SUV coming towards them. He said Kraus struck one of the parked cars that was acting as a barricade to block the intersection and pushed the parked car into the group. Another victim told police Kraus appeared to accelerate as he approached the group. 
Surveillance video showed Kraus's vehicle crashing into a parked car and driving the vehicle back into a crowd of people. The video confirmed that Kraus was accelerating as he approached the group, according to the charges. 
In an interview with police, Kraus said he saw the parked car acting as a barricade and he "believed he needed to get over it." He said he accelerated in order to try and jump the barricade and that he did not attempt to brake. 
Kraus admitted to seeing people in the area near the barricade and to hitting the barricade. He also admitted he thought he might have hit a person or several people as he was driving at the barricade. 
Freeman said he charged Kraus with intentional murder because there is evidence he was at least partially drunk at the time and intentionally drove at the barrier, speeding up as he did so, but there is no evidence he went there intending to hurt protesters. 
"We don't have any evidence that he told anyone beforehand, 'I'm going to Lake Street. I want to run over protesters.' None of that so far," Freeman said. "We may discover more and if we do, we'll use it." 
Kraus has multiple prior DWI convictions, including a conviction for felony DWI. His blood test results are pending. He is currently in custody.