Iowa officials: Car dodges barrier, crashes into 'gaping hole'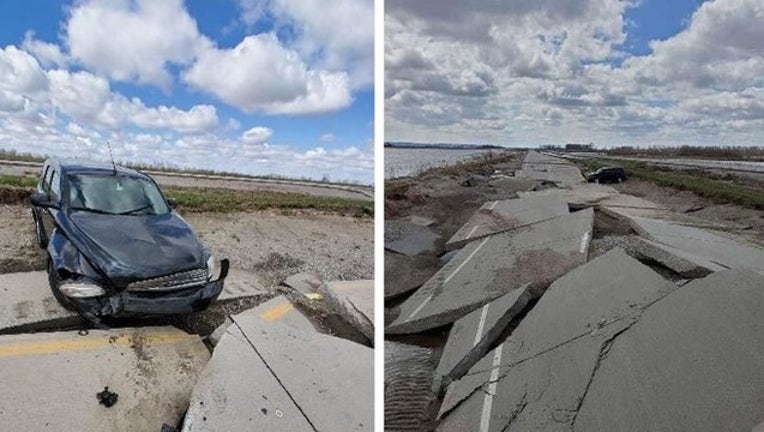 article
(FOX 9) - The Iowa Department of Transportation shared some wild photos warning drivers not to pass Road Closed barriers. On Wednesday, a teen dodged a barrier and became submerged on a flooded road in western Minnesota.
According to the Iowa DOT, a car dodged Road Closed signs and barriers on Highway 34 in southwestern Iowa, and crashed. Officials say contractors working on Interstate 29 removed pavement to make repairs.
"Once you drive around a barrier, you never know where you'll find gaping holes in the road. PLEASE do not move or drive around barriers," the department wrote.