ICE operation leads to 86 arrests in Midwest, 26 in Minnesota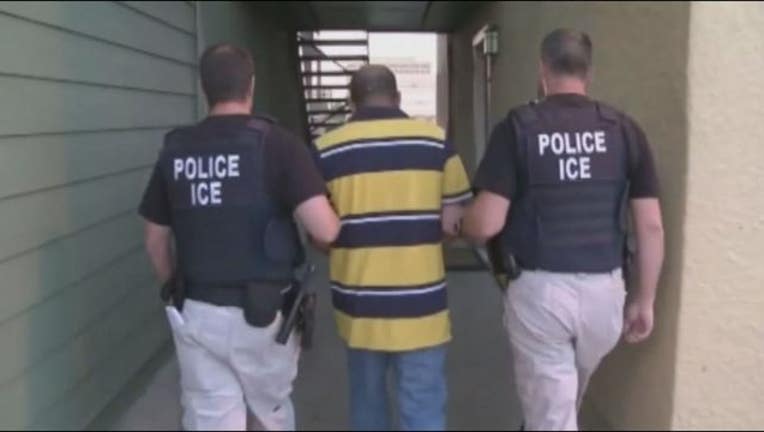 article
(KMSP) - A total of 86 foreign nationals were arrested last week in Minnesota, North Dakota, South Dakota, Iowa and Nebraska during a three-day targeted enforcement operation conducted by U.S. Immigration and Customs Enforcement aimed at immigration fugitives, re-entrants and at-large criminal aliens.
Of the 86, 52 had prior criminal convictions and 23 had been previously removed from the country and subsequently illegally re-entered, according to a release from the Department of Homeland Security.
Twenty-six people were arrested in Minnesota, 32 in Nebraska, 23 in Iowa, four in North Dakota and one in South Dakota.
One of the arrests included a 35-year-old Nigerian national arrested in Eden Prairie, Minnesota, who was convicted for terroristic threats that stemmed from a sexual assault. The individual is a lifetime predatory offender registrant.
All ICE operations were targeted based on investigative leads, the release said.
Additionally, the operation specifically targeted public-safety threats, such as "convicted criminal aliens and gang members, and individuals who have violated our nation's immigration laws, including those who illegally re-entered the United States after being deported, and immigration fugitives with final orders of deportation by a federal immigration judge."
Those not being criminally prosecuted will be processed administratively for removal from the United States. Those who have outstanding orders of deportation, or who returned to the country illegally after being deported, are subject to removal from the country.
The organization also wrote that "reports of ICE checkpoints and sweeps are false, dangerous and irresponsible. These reports create panic and put communities and law enforcement personnel in unnecessary danger. Any groups falsely reporting such activities are doing a disservice to those they claim to support."