Governor: Forcible removal of Minneapolis protesters not my call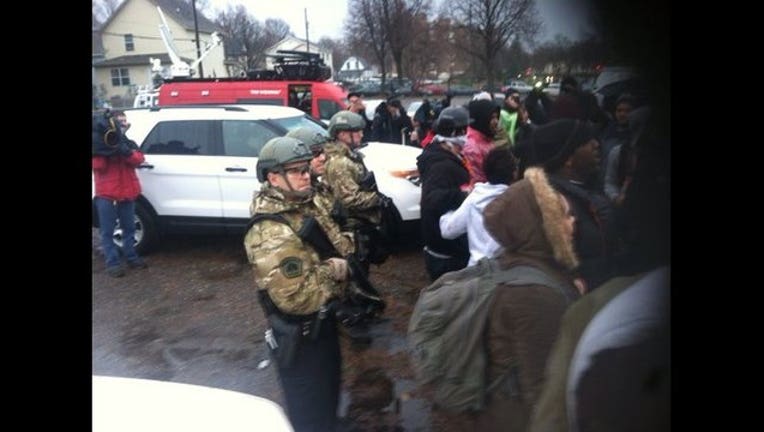 article
MINNEAPOLIS (KMSP) - Minnesota Gov. Mark Dayton on Tuesday joined the call for Black Lives Matter protesters to end their occupation of the Minneapolis Police Department's 4th Precinct. Like Monday's statement from Minneapolis Mayor Betsy Hodges and Congressman Keith Ellison, Gov. Dayton is requesting that protesters voluntarily leave the precinct.
The governor said the forcible removal of protesters from the area is not his decision to make, adding that he has no intention to call in the National Guard, which could escalate tensions.
City leaders say the occupation of the 4th Precinct has turned into a safety hazard. Mayor Hodges said the barricades, tents, fire pits, and portable toilets are blocking Plymouth Avenue, hurting the community. North Minneapolis councilmembers Blong Yang and Barb Johnson echoed the call to clear the precinct. Yang and Johnson said they have received complaints from constituents about the police station's "occupation." Neighborhood concerns include the campfires at the 4th Precinct causing breathing problems, particularly for elderly residents in a nearby high-rise.
But protesters say they're not leaving until they get justice for Jamar Clark -- the 24-year old killed by a Minneapolis police officer during a confrontation.
VIDEO - Time for Jamar Clark protesters to leave 4th Precinct, mayor says