GoFundMe for good Samaritan shot while helping crash victims surpasses $40,000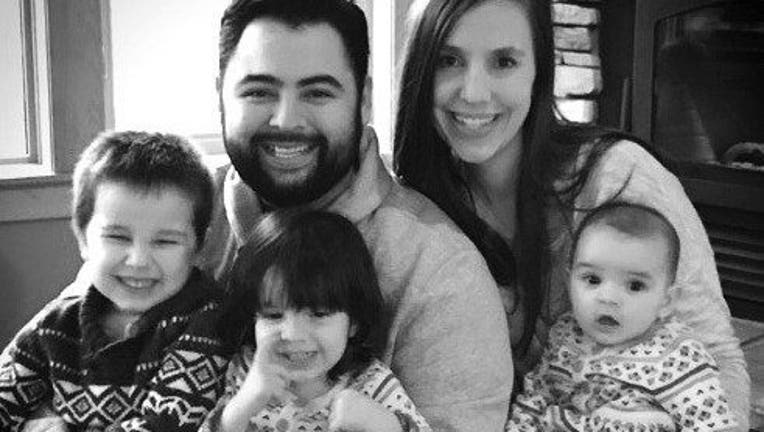 article
ST. PAUL, Minn. (FOX 9) - A judge set bail at $1 million Wednesday for a man charged with murder for allegedly shooting and killing a good Samaritan who was trying to help him and another driver after a multi-vehicle crash in St. Paul, Minnesota. A GoFundMe set up for the victim's family has already surpassed $40,000. 
Lionel Eaton, 27, of Roseville was charged Tuesday with second and third degree murder in connection with the death of Javier Sanmiguel Yanez, 31, of St. Paul on Monday. His next court appearance is scehduled for Oct. 4.
The incident occurred around 10 p.m. Monday at the intersection of Edgerton Street North and Case Avenue East. When officers arrived, they found four vehicles that had been involved in the crash and a victim, identified as Yanez, suffering from gunshot wounds. Yanez was pronounced dead at the scene.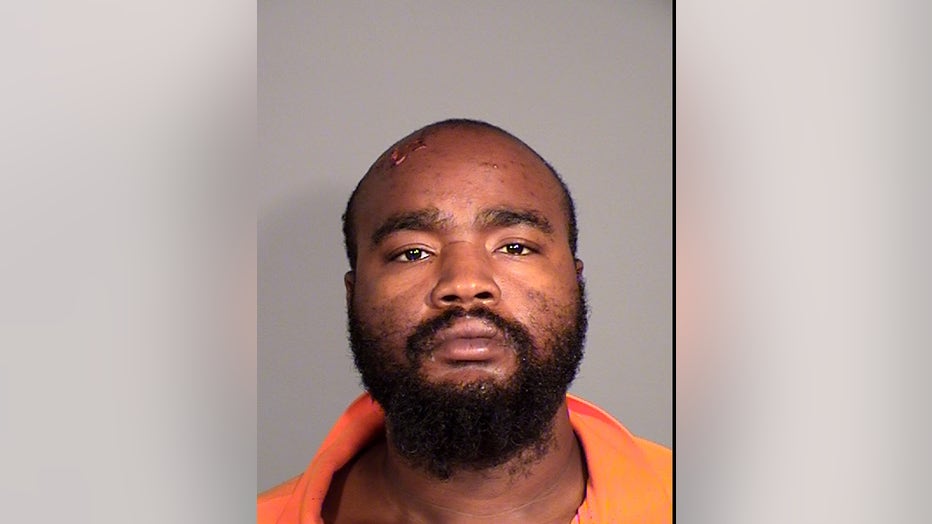 Lionel Eaton, 27, of Roseville, Minnesota is charged with second and third degree murder for allegedly shooting and killing Javier Sanmiguel Yanez, a good Samaritan who was trying to help after a multi-vehicle crash Monday night. 
A preliminary investigation determined Eaton was driving southbound on Edgerton Street in a Ford Escape when he rear-ended a Ford Fusion. The collision caused the vehicle that was hit to cross into the northbound lane and crash into an unoccupied parked vehicle. Meanwhile, Eaton's vehicle continued southbound and struck an unoccupied car on the northwest corner of Edgerton and Case.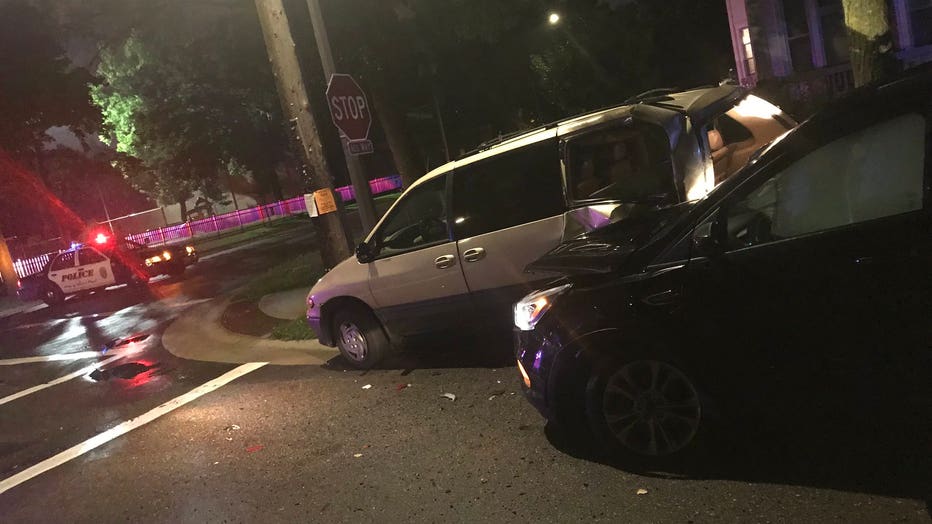 St. Paul police investigate a crash and fatal shooting Monday night, the second homicide of the evening. (St. Paul Police)
According to the charges, the driver of the Fusion, a woman who lived in the area, told police that a number of residents came outside to check on everyone's welfare. She was not hurt, so she joined the group to check on Eaton. 
The woman said they could not see inside the vehicle because the airbags were deployed, but someone said the driver was in the trunk. She told police she could see the driver in the trunk lying in the fetal position and covering his face, with something covering his body. 
"Our faces were touching the window to see inside the vehicle and that's when the driver of that vehicle let out a shot from inside the trunk," she told police.
The driver of the Fusion said shards of glass hit her in the face and went in her mouth. As she ran off screaming, she heard four of five more gunshots.
Yanez's wife told police the couple had been getting ready for bed when they heard the crash. Yanez's van was one of the unoccupied vehicles that had been hit. 
She said her husband ran outside while she called 911 to report the crash. She reportedly heard a gunshot, heard a woman scream and saw her husband on the ground. 
The rear window of the Escape had a bullet hole and was shattered, according to the charges. A black handgun was in plain sight with a magazine on the passenger seat. There were multiple casings in the trunk. 
Eaton's mother arrived at the scene and told police her son had been acting erratic and paranoid recently, saying that someone was trying to kill him. She had been on the phone with him prior to the crash, trying to get his location so she could take him to the hospital to be evaluated for mental health issues when the phone suddenly went silent. She had been driving around looking for him when she came upon the scene. 
Officers took Eaton into custody at the scene. In an interview with investigators, he claimed he was "rammed" from behind and thought he heard gunshots. He told police he panicked and was scared for his life, so he shot from inside the vehicle. 
"I couldn't see anything," Eaton reportedly told investigators. "All I seen was the back of the truck."
"He just fired, he fired," said neighbor Dan Thompson. "Maybe he was scared? I don't know why."
Thompson figures he was just a foot or two away from his buddy Javier when shots rang out Monday night.
"Heard the shot, we all ran," he added. "I turned around and there was Javier. I ran back and it was too late at that point."
Thompson and so many others are now heartbroken over the senseless loss. Now, they're focused on helping Javier's family.
The 31-year old was a husband and father of four young children. He was also an aspiring boxer, and a sought-after hospital translator in the community who worked with Spanish speaking patients needing help in life and death situations.
A GoFundMe campaign for Yanez has raised more than $40,000 in less than two days. 
The Sanmiguel family released the following statement Wednesday afternoon:
The Sanmiguel family would like to thank everyone for their prayers and support during this difficult time. They will greatly miss Javier, a man of deep commitment to his Catholic faith and his family. Helping others came naturally, so it comes as no surprise to those who knew him that Javier died like he lived, selflessly serving others. Thank you for respecting the family's privacy as they move forward without their beloved son, husband, father and friend.