First step of Blue Line light rail project begins with Highway 55 closure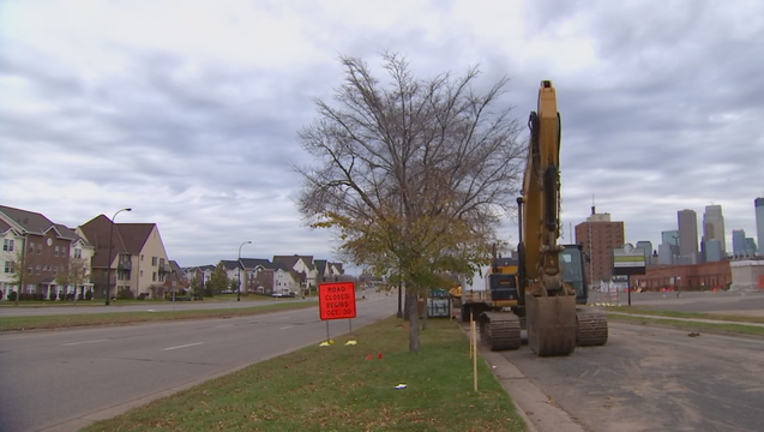 article
MINNEAPOLIS (KMSP) - If you thought the first snowfall of the season might mark the end of road construction in Minnesota, well, think again.
For the next two weeks, a quarter-mile section of Highway 55 just west of Downtown Minneapolis between Van White Boulevard and West Lyndale Avenue will be closed for a project to repair and relocate a sewer line. The project represents some of the first work on the planned Blue Line LRT extension. 
"It's a very aging storm sewer, about 130 years old, and it would at least need to be repaired right now, so we don't want to wait for it to fail because that would require a longer road closure and cost more money in the long run," said Laura Baenen, communications manager for the project. "This just gave us a good opportunity to get this work done now, get the underground work at this location done in advance."
One of the stations on the route would be at the intersection of Van White Boulevard and Highway 55.
During the construction, traffic will be routed to I-94 and I-394, with the Route 19 bus also tracing a new route.
Despite the work, local access to schools, homes and polling sites in the area will be maintained. 
The project won't start until after 9 a.m. Monday to give drivers a chance to adjust, but detour signs are already posted.
"A lot of us will read those warnings and see those signs and then start out fresh Monday morning, and say, 'Ah, I did see that sign, but I forgot about it,'" Baenen said.  "So it gives a motorist just a little more planning time."
Construction is set to begin in earnest on the Blue Line LRT Extension in 2019, with a planned completion date of 2022. The route would travel from Downtown Minneapolis to Brooklyn Park.
More information on the Highway 55 and the plans for the Blue Line extension can be found on the project's website.