Family and SJU alumnus remember the owner of a popular bar in St. Joseph
ST. JOSEPH, Minn. (FOX 9) - Every day, for more than 50 years, family members say Dale Schneider loved coming to work at Sal's Bar and Grill in downtown St. Joseph. Now his chair behind the bar sits empty because the long-time business owner has had his own last call.
"Dale wouldn't want us to be sad. He would want us to show up for work. Do what we have to, to get it done. That's just the way he was," said Dale's son Kyle Schneider.
Schneider and his wife bought Sal's from his parents in the early 70s and turned it from a restaurant into a full-fledged bar.
By the next decade, it had become a popular hangout for students at St. Johns University and the College of St. Benedict nearby.
Over the years, generations of graduates have stopped by for a drink and to check in with Dale, whenever they are back in town.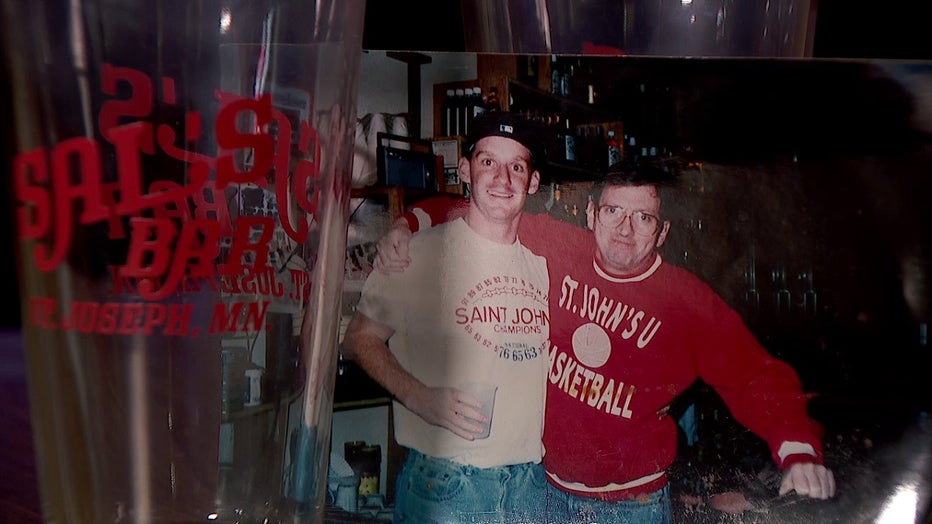 "He loved the students. I think it kept him young. You know, when you're around young people, it keeps you young. You don't feel like you're 50, then 60, and then 70," said Dale's wife, Diane.
"He was so fatherly. He would take care of us and college kids are not always so easy," said Mike Magnuson, a St Johns alumnus, who worked at Sal's for 2 years in college. 
And maybe pay off a long overdue bar tab while they're at it.
"There would be kids who graduated, and they'd come back two or three years later. He'd say, 'Hey, Joe! You owe me money,' and he knew exactly how much too. He was a businessman," said Diane.
Family members say Schneider's health had been declining for the last few years and took a downward turn after he had two strokes last fall.
They say he died in the hospital after suffering a heart attack last Friday.
"It didn't surprise me. He had been slowing down. Just in the last week or two" said Diane.
In the late 80s, Schneider started playing "Piano Man" by Billy Joel at the end of the night so students knew it was closing time.
He'll be remembered as the man who helped bring Johnnies and Bennies together for good food, good drinks, and fun times.
"It is what it is, and it was just his time. It was his time to go," said Diane.