Eden Prairie police officer accused of falsifying warrant had clean employee record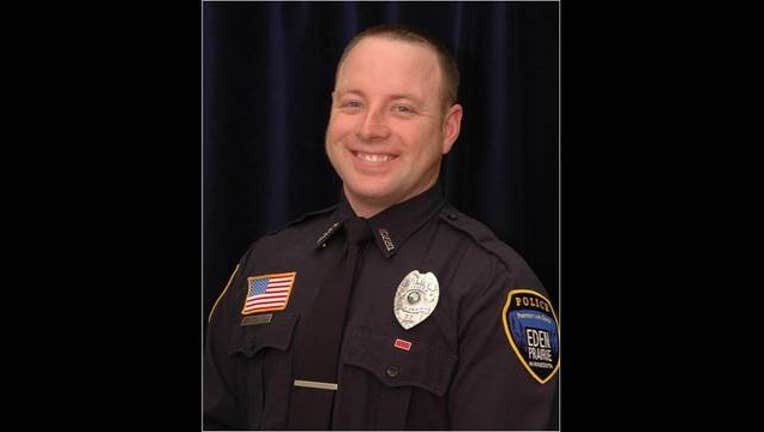 EDEN PRAIRIE, Minn. (KMSP) - The release of Eden Prairie Officer Travis Serafin's personnel file gives an inside look at the officer facing possible criminal charges for allegedly forging a search warrant in an overdose case and later lying about it.
Last week, the Hennepin County Attorney Office's announced the dismissal of 32 cases Officer Serafin had been involved in at the time he filed the fraudulent warrant. There are also 11 additional cases where Serafin had periphery involvement in the case. Officials also reached out to the attorneys representing defendants in those cases. For the families impacted by the dismissals, returning to the cases means reliving painful memories.
Fox 9 obtained a copy of Serafin's employment records, which included numerous awards for his actions in duty. Serafin joined the Eden Prairie Police Department in October 2000 and is currently still employed at the department. Throughout his tenure, he has been commended for saving a man who went in to cardiac arrest, implementing training for critical incident at the Eden Prairie Mall and in his in taking down a drug ring known as "The Crew." He was even selected as the 2011 Officer of the Year, according to the police department's website.
In a file filled with praise, the announcement from Hennepin County Attorney's Office last week would be the first stain in an otherwise spotless career.
At a press conference, Chief Deputy Attorney David Brown said Officer Serafin obtained a search warrant for a home as part of a drug investigation, however a vehicle, not included on the warrant, was also searched. Brown said Serafin filed a second warrant which did include vehicle. The judge became concerned about Serafin's testimony about the discrepancies between the two warrants. Brown says after an internal investigation authorities came to conclusion Serafin's testimony had been "untruthful as opposed to merely a mistake."
Paul Rogosheske, Serafin's lawyer, says however that is exactly what it was: an unintentional mistake.
"It was a flawed, false, biased investigation," said Rogosheske.
He says Serafin was hurried and accidentally filled out a search warrant using a template that did not list a vehicle. He says Serafin later lost the front page of the warrant, redrafted it with a different template which did list a vehicle and filed it again. Rogosheske also says since the suspect in the case was arrested in his car, it shouldn't matter if the vehicle was listed on the search warrant.
The McLeod County Attorney's Office is reviewing the case for possible criminal charges.