Drone ban for Minnesota high school postseason sports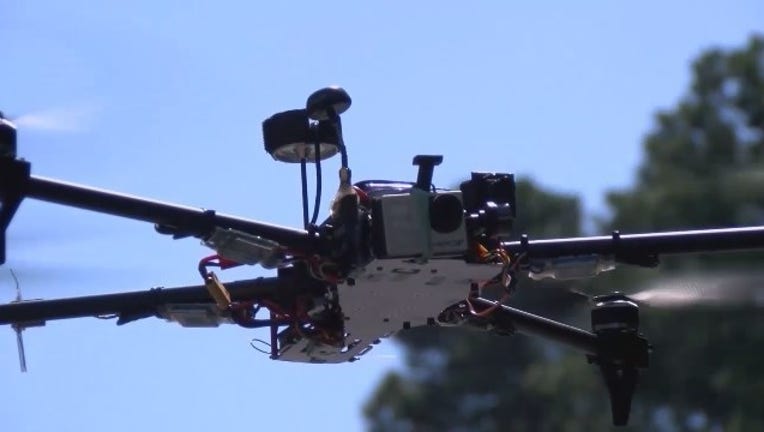 article
EDEN PRAIRIE, Minn. (KMSP) - With the fall sports season just around the corner, the Minnesota State High School League says its biggest concern is student-athlete and fan safety. That's why the league is banning the flying of camera-equipped drones at all of its post-season tournaments.
Not a problem, yet
Some schools are using drones to record practices and games, both to improve their performance and scout future opponents.
"I think it is good because you can see everyone playing, how people play. If you want to look specifically at yourself," said Eden Prairie lacrosse player Emilie Bloyer. "You can look at everything. The whole game, whatever you want to see, at any time."
There haven't been any reports of trouble with these unmanned aerial vehicles above the playing fields of Minnesota, and the state high school league wants to make sure it stays that way. 
Safety first
MSHSL executive director Dave Stead says the drone ban is all about safety for student-athletes and the fans.
"We've seen situations on YouTube and videos where drones have crashed," Stead said. "And obviously when you have unmanned drones, it becomes a liability concern."
The high school league is encouraging its member schools to come up with their own specific drone policies to cover regular season games, practices and activities.
Minnesota State High School League Unmanned Aerial Vehicle (Drone) Policy
The use of unmanned aerial vehicles (UAV), also known as drones, is prohibited for any purpose by any person at any MSHSL post-season tournament venues. 
For purposes of this policy, a UAV is any aircraft without a human pilot aboard the device.  This prohibition applies to all fields of play, courts, arena, mats, gym floor or pool, and includes a ban on the entire facility being used as part of the MSHSL event, including the spectator areas and parking areas.
Tournament management shall refuse admission or entry to anyone attempting to use a UAV; and if necessary, tournament management shall remove anyone attempting to use a UAV and/or confiscate the UAV.
An exception to this policy, in writing, may be made in specific cases for MSHSL broadcast partners, provided the management of the tournament facility permits the presence of UAVs for broadcast purposes under the control of the MSHSL.