Colton's Law would require immediate placement of ankle monitors on offenders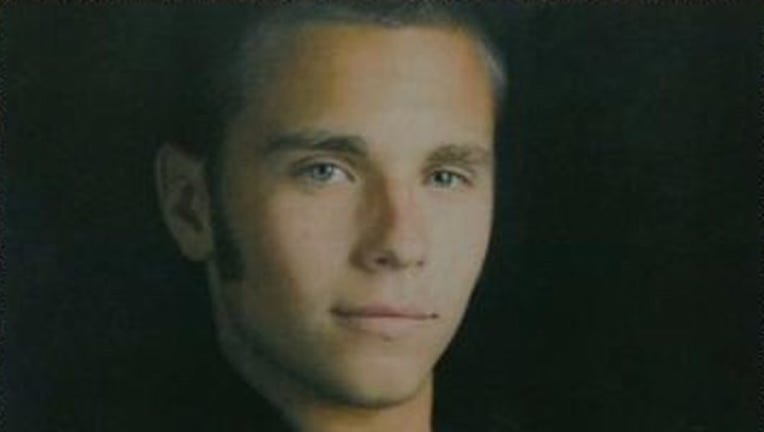 article
A bill named after a Minnesota man killed in an unprovoked attack by a recently released juvenile offender would put electronic monitoring devices on offenders immediately upon release from jail or juvenile detention. Colton Gleason was a student at St. Cloud State when he was randomly attacked and killed by 17-year-old juvenile offender Jesse Jean Smithers. It turned out Smithers had just been released from juvenile detention a few days before the attack.
Colton's Law (H.F. 969), authored by Rep. Jerry Hertaus (R-Greenfield), would require offenders sentenced to electronic monitoring to have the devices placed before they leave lockup, and not days afterward.
Text of the bill
"This act shall be known as Colton's Law. Minnesota Statutes 2014, section 244.15, subdivision 6, is amended to read: Subd. 6. Electronic surveillance. During any phase, the offender may be placed on electronic surveillance if the intensive supervision agent so directs. If electronic surveillance is directed during phase I, the commissioner must activate electronic surveillance prior to releasing the offender from confinement or the intensive supervision agent must directly supervise the offender until electronic surveillance is activated."
Background
Gleason, 20, of Greenfield, Minn., was walking in an alley with two women when a car carrying 5 to 7 people passed them and stopped. According to the charges, 17-year-old Jesse Jean Smithers approached Gleason and punched him in the head with a closed fist, dropping him to the ground. Gleason regained consciousness at the St. Cloud Hospital, but subsequently died from his injuries.
Gleason was studying business at Minnesota State University- Mankato. His father said he was an amazing young man who had lots of friends and was adored by his family.
READ MORE - Man visiting friends at St. Cloud State dies after alley punch