Car crashes into Inver Grove Heights McDonald's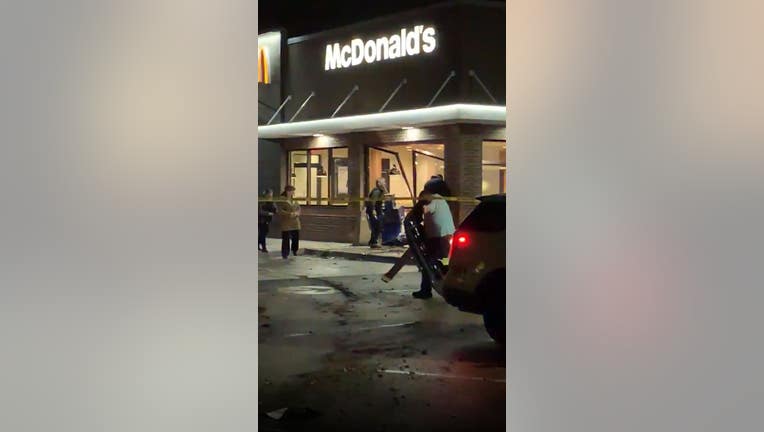 INVER GROVE HEIGHTS, Minn. (FOX 9) - A vehicle crashed into a McDonald's in Inver Grove Heights after experiencing a mechanical failure, according to Inver Grove Heights police.
Sgt. Ben Madsen, says the crash happened around 4:30 p.m. Tuesday at the restaurant on Cahill and Upper 55th St E. The vehicle was headed northbound on Cahill when it suffered an issue and then veered into the McDonald's. 
Madsen says a passenger inside the vehicle suffered minor injuries. The person was treated and released at scene
No one inside the store was injured.
"The bumper flew all the way to the middle of the parking lot and I'm like what is going on, then I see this boy he's limping out of the building with his leg bent and he's screaming bloody murder for everything and I'm sitting in my chair and my hands were shaking," said Evelyn Terpstra, a McDonald's employee.
A building inspector is checking the restaurant, which will be closed at least for the evening.