Bear takes about 400 selfies after discovering wildlife camera in Colorado
BOULDER, Colo. - Officials witnessed an "unbearably" funny site recently after reviewing their wildlife camera in Boulder, Colorado. 
The City of Boulder Open Space and Mountain Parks (OSMP) said a bear discovered the camera that the agency uses to monitor wildlife across Boulder's parks. 
"Of the 580 photos captured, about 400 were bear selfies," OSMP wrote on Twitter, including a laughing emoji. 
The images shared online show a selection of close-up images of the bear as it investigates the wildlife camera.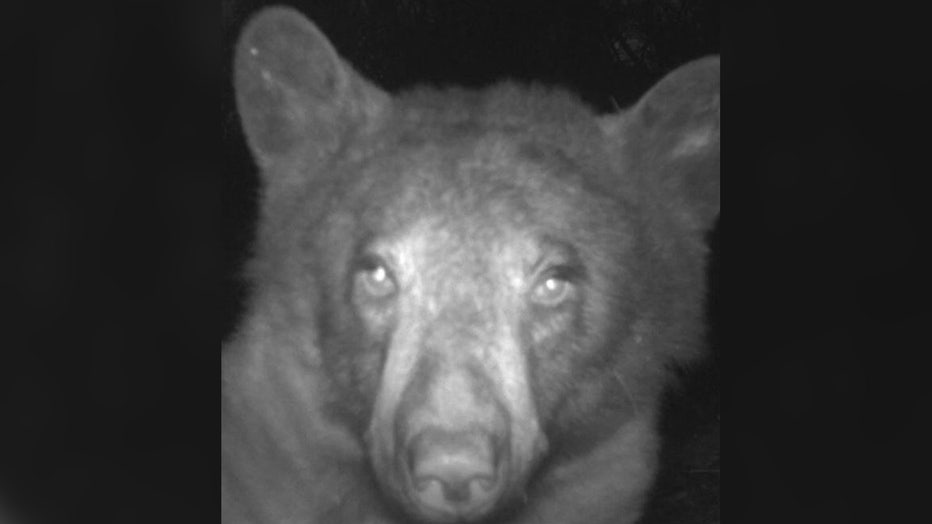 A bear took around 400 "selfies" after discovering a camera used to monitor wildlife in Boulder, Colorado, according to a post on the Boulder Open Space and Mountain Parks (OSMP) Twitter page. (Credit: OSMP via Storyful)
According to the Boulder OSMP website, the department has nine cameras across its 46,000-acre land system to help them learn more about local wildlife while minimizing staff presence in sensitive habitats.
"The motion-detecting cameras provide us a unique opportunity to learn more about how local species use the landscape around us while minimizing our presence in sensitive habitats," said Will Keeley, senior wildlife ecologist for OSMP. "These cameras play an important role in helping OSMP staff identify important wildlife areas. The information we collect from them is used to recommend habitat-protective measures to help protect sensitive natural areas."
OSMP wildlife cameras come to life when an animal steps in front of them. When that happens, the cameras snap a still photograph. The cameras then have the ability to capture video for 10 to 30 seconds. At night, the cameras use infrared light to create photographs that minimize disturbances to nocturnal wildlife.
In November, a bear was caught on camera trying to take on an inflatable reindeer at a resident's Lake Tahoe home. The footage shows the bear hitting and squashing down the inflatable Christmas decoration.
Resident Dave Lester posted a message on social media following the incident, writing, "Sad news, woke up this morning to Rudolph laying on the ground unresponsive. No amount of CPR or duct tape could revive him."
RELATED: RIP Rudolph: Bear takes on inflatable Christmas reindeer at Lake Tahoe home
Lester continued, "Upon reviewing my Ring cam video, it appears that a hungry Tahoe Bear was not in the Christmas spirit." 
This story was reported from Los Angeles.