Auditor slams "troubling dysfunction" for Minnesota DHS overpayment scandal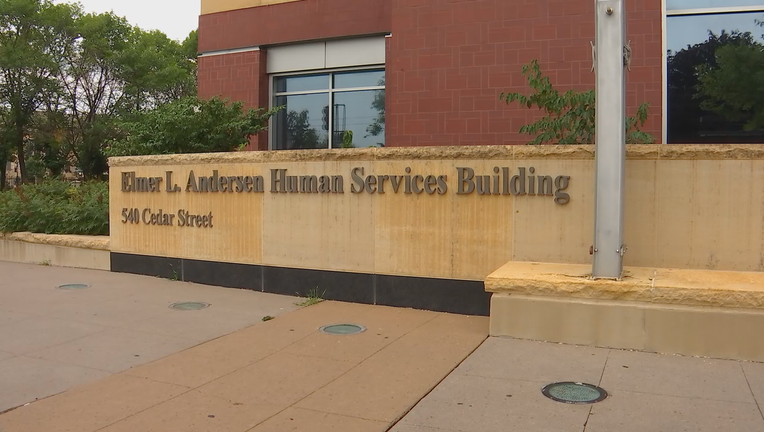 ST. PAUL, Minn. (FOX 9) - Minnesota's biggest state agency is plagued by "troubling dysfunction" that led to broken laws and $29 million in unauthorized payments to two Native American tribes, the state's legislative auditor found Tuesday.
For several years, the state Department of Human Services paid the Leech Lake and White Earth tribes for medical services that never happened as the agency claimed. Tribal medical providers gave opioid treatments to patients to take at home, but the state paid the tribes an "encounter rate" as if the patients had taken the medications at a clinic.
DHS did not have the legal authority to make the payments, and it broke the state's Official Records Act by failing to document who, why and when the payments were found to be appropriate.
"The dysfunction we found at DHS has created serious financial and legal problems for the state, the White Earth Nation, and the Lech Lake Band of Ojibwe," Legislative Auditor Jim Nobles said. "Those problems will be difficult to resolve."
To demonstrate the mistakes, Nobles held up a pill bottle and said every day a patient took prescribed medication, DHS paid $455. That shouldn't have happened for in-home treatments, he told the Legislative Audit Commission during a hearing Tuesday afternoon.
For five years starting in 2014, DHS told the tribes that they were eligible for the payments, only to reverse course in May. The agency stopped the payments and later began pressuring the two tribes to return the money to the federal government, which administers the funding.
But Tuesday, new DHS Commissioner Jodi Harpstead appeared to soften the stance of her predecessor about recovering the unauthorized payments.
Harpstead said state law requires DHS to seek repayment from the tribes, but said she hoped that state lawmakers would step in and work with the agency and tribes on a solution.
"I don't have a personal point of view about what that would look like or whether they should do it," Harpstead told reporters. "It seems fair to me, but that would be a choice that the Legislature would have to make."
Harpstead said the tribes, DHS and the federal government were scheduled to meet in mid-November. At that point, DHS would start a 30-day clock on the tribes, giving them time to appeal the repayments.
The tribes have warned of grave consequences for their own budgets if they're forced to repay, and have threatened to take legal action against DHS.
Leech Lake and White Earth both refused to participate in the investigation, Nobles said. Leech Lake was the only tribe who testified in front of lawmakers Tuesday.
"The Leech Lake Band's position from the outset has been that we will not repay this money because we are not at fault," Leech Lake member LeRoy Staples Fairbanks told lawmakers.
Two lawmakers with oversight over DHS struck very different tones after reading the auditor's report.
State Sen. Jim Abeler, the Republican who chairs the Senate Human Services committee, called it "the most shocking" report he's read about DHS.
"There's just some stuff you can't make up," Abeler, R-Anoka, said in an interview. "Nobody here knows anything about it? Really? So then, beyond this question is, what else does nobody know about?"
But state Rep. Tina Liebling, the Democrat who chairs the House Human Services committee, downplayed talk of "dysfunction" within DHS and said investigators should've found the problem sooner.
"I just want to say there's a difference between a mistake and dysfunction," said Liebling, DFL-Rochester. "It does seem to be an honest, ongoing mistake that nobody seemed to catch."
At least one Republican lawmaker said the Legislature should not bail out DHS for its errors. Instead, DHS should have to repay the money itself, said state Rep. Joe Schomacker, R-Luverne.
"Minnesota taxpayers should not be forced to foot the bill for the dysfunction at DHS," Schomacker said in an emailed statement. "DHS should take responsibility for their mistake, and find the $29 million within their own $18 billion budget to make amends for their mismanagement of federal funds."
In addition to the $29 million in tribal overpayments, DHS has also admitted to a separate blunder: wrongfully paying $48 million to chemical dependency providers.
The agency has been in turmoil in 2019, losing four of its top officials over a matter of weeks this summer.