Accused 19 Bar shooter Devon Strouss allegedly stabbed drug dealer at gas station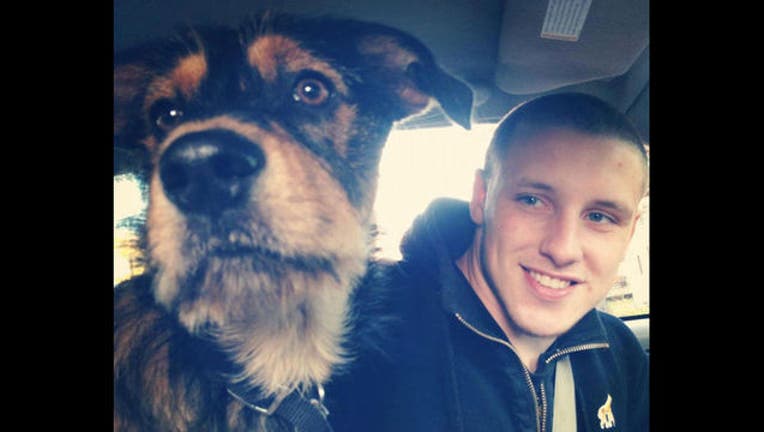 article
Devon Strouss still faces four felonies in connection with an October shooting at the 19 Bar, but he now faces a fresh assault felony in connection with the stabbing of an alleged marijuana dealer at a St. Louis Park gas station on New Year's Day.
According to a criminal complaint, just before 1 a.m. that morning, officers were dispatched to the Holiday Gas Station at 5720 Excelsior Blvd on a report of a stabbing. When they got there, they spoke to a man who reported he'd been stabbed in the back and thigh by a man later identified as Strouss.
The victim said he was attempting to sell marijuana to Strouss and his girlfriend, and had met with the two in his vehicle for that purpose. But when the victim showed Strouss the marijuana, he attempted to steal it, and an altercation that spilled out of the car ensued.
After the two split up, Strouss, 23, headed back to his vehicle.
"Believing that [Strouss] was going to get a gun, victim began to get into his vehicle," the complaint says. "[Strouss] came up behind Victim as he was getting into the vehicle and stabbed him in the back. When victim turned towards [Strouss], [Strouss] stabbed him again in his thigh."
A gas station employee saw the whole thing unfold and tackled Strouss. The complaint says the victim, scared he'd be attacked once again, kicked Strouss in the face, but he was able to get away and drove off -- though not before his license plate number was memorized by the victim, who later identified Strouss in a photo lineup as the person who stabbed him.
The gas station worker told authorities that after he tackled Strouss, he observed Strouss drop a black-handled knife on the ground. He later grabbed the knife before driving off.
Authorities later got in touch with Strouss's attorney, and he turned himself in to authorities on January 2. Under questioning, he admitted he was responsible for the stabbing, the complaint says.
Strouss is currently in Hennepin County Jail. His bail in the stabbing case was set at $50,000.
With regard to charges he faces in connection with the 19 Bar shooting, Strouss will be in court for a hearing on Friday, with his trial set to begin late next month.
Hennepin County authorities aren't releasing Strouss's mugshot at this time.
Image credit -- Facebook