2 years after Bryant Lake bowl video, MN aerial cinematographer's career flying high
MINNEAPOLIS (FOX 9) - Usually, on a golf course, golfers are trying to shoot a birdie. But on this day at St. Croix National in Somerset, Wisconsin, it's the other way around.
Jay Christensen and his crew from JayByrd Films are hitting the links to get a bird's eye view of the popular pastime.
They're using drones with GoPro cameras fixed on top to follow the action and get a different perspective of the sport.
"These drones are built to be really small and safe, so that way you can get close to the golfers, close to the golf balls and create a new view of golf that's mind-blowing for sure," said Christensen. 
Christensen says he's always been interested in filmmaking but he started flying drones about nine years ago because he saw the potential they could have on the industry.
He says piloting a drone using a controller and goggles that allow him to see what the drone sees can be just as immersive for him as it is for those who watch his films.
"It's pretty dreamlike. Actually, it feels like you're in a movie theater and all of a sudden this movie theater just took off and you're flying away in it. That's the best way to describe it," said Christensen.
The 27-year-old Mahtomedi native first wowed the world with one of his signature fly-throughs at Bryant Lake Bowl two years ago.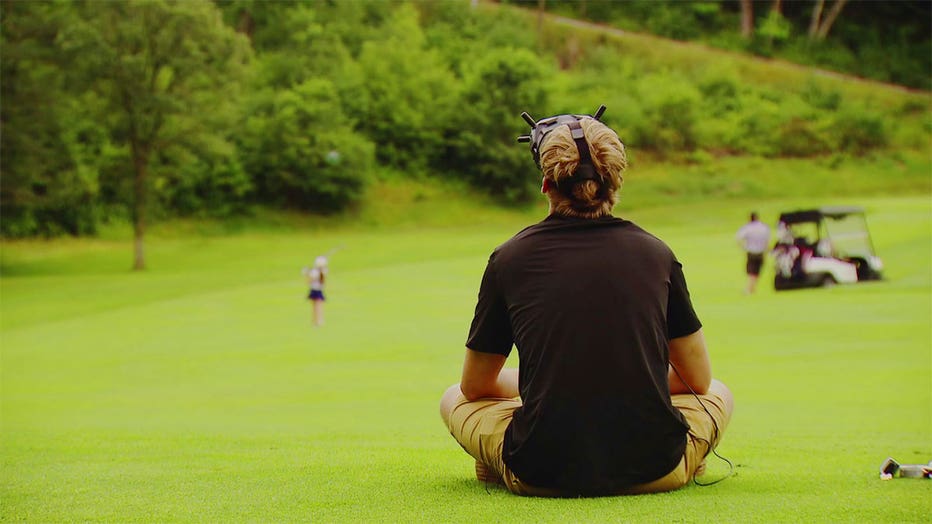 The one-shot wonder demonstrated the possibilities of drone technology and the video went viral, wracking up more than 2 million views and earning kudos from professional athletes to Hollywood heavyweights.
"One of the coolest notes I saw was from Ken Burns, who commented on the video and said it was pretty awesome and that was probably my favorite one for sure," said Christensen.
Since then, Christensen has become the go-to-guy for aerial cinematography, traveling around the world to work on eye-popping projects for clients like American Idol, the electronic music duo Odesza, and the Florida Gators football team.
"That was the first time in Division I college football where they've had a drone actually out on the field for a moment like that and you only get one go at it," said Christensen.
But Christensen says one of the high points of the past couple of years was collaborating with his favorite team, the Minnesota Vikings, for their schedule release video just a few weeks ago.
"This past year, it's been appreciating every single moment, and being able to work with the Vikings and Timberwolves and go and actually direct and pitch films to them is something that I for sure always dreamed of," said Christensen. 
Back at St Croix National, Christensen and company finish up this shoot with an aerial tour of the newly renovated clubhouse. But choreographing all the people posing as patrons and employees wasn't without its challenges and at least one drone crash.
Eventually, everything comes together, and Christensen finally gets the shot. But after two years of soaring success all over the globe, he is looking forward to winging it closer to home.
"I'm getting to a point now where I really want to spend more time here because I've traveled a lot and every time I go visit a new place, I'm always remembering Minnesota's the best for sure," said Christensen.