Minnesota weather: Rainy Friday, beautiful weekend ahead
MINNEAPOLIS (FOX 9) - Rainy start to the day Friday with scatted showers and rumbles through the afternoon. 
It's a rainy morning in the Twin Cities metro, which will wrap up in the late morning and early afternoon, but there's a chance for a second round of showers and rumbles in the late afternoon. 
The high on Friday is 74 degrees in the Twin Cities, with mostly cloudy skies and a touch humid. The clouds will hang around during the evening as temperatures dip to about 55 degrees. 
The weekend looks beautiful with highs in the lows 70s and plenty of sunshine. The week ahead calls for some warmer temperatures in the 80s. 
Here's a look at your seven-day forecast: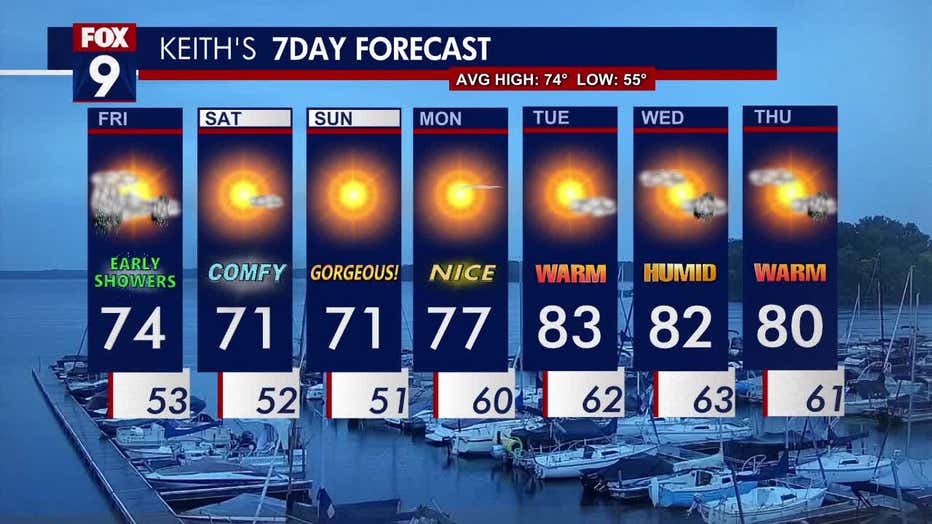 Twin Cities seven-day forecast.  (FOX 9)