Minnesota weather: Beautiful fall-like weekend
MINNEAPOLIS (FOX 9) - A sunny and fall-like weekend is in store for the Twin Cities metro. 
The weekend will be calm with plenty of sunshine and comfortable temperatures. The high on Saturday is 71 degrees, and some passing clouds through the day. Overnight temperatures drop to the low 50s. 
Sunday morning will start foggy but will clear out for a day full of sunshine and temperatures around 71 degrees. 
Looking at the week ahead, temperatures start to heat back up with highs in the upper 70s and low 80s. 
Here's a look at your seven-day forecast: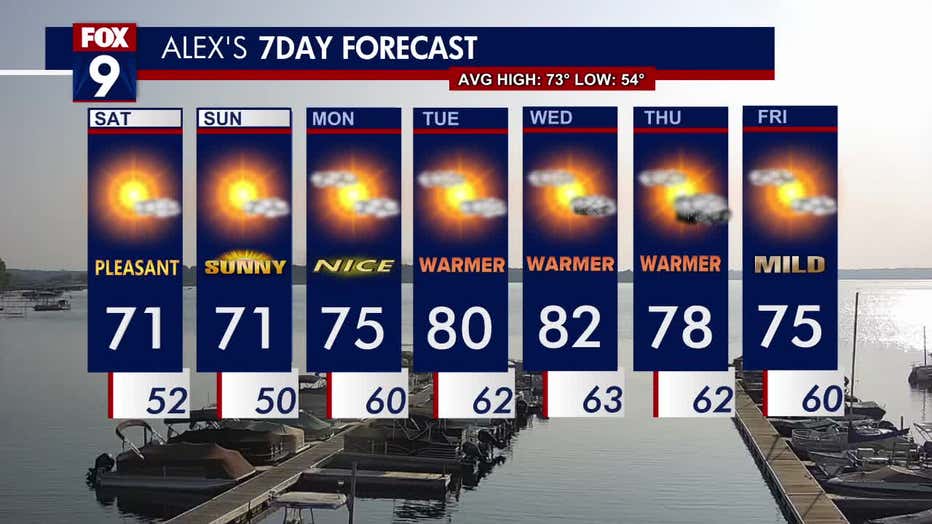 Twin Cities metro seven-day forecast. (FOX 9) (FOX 9)